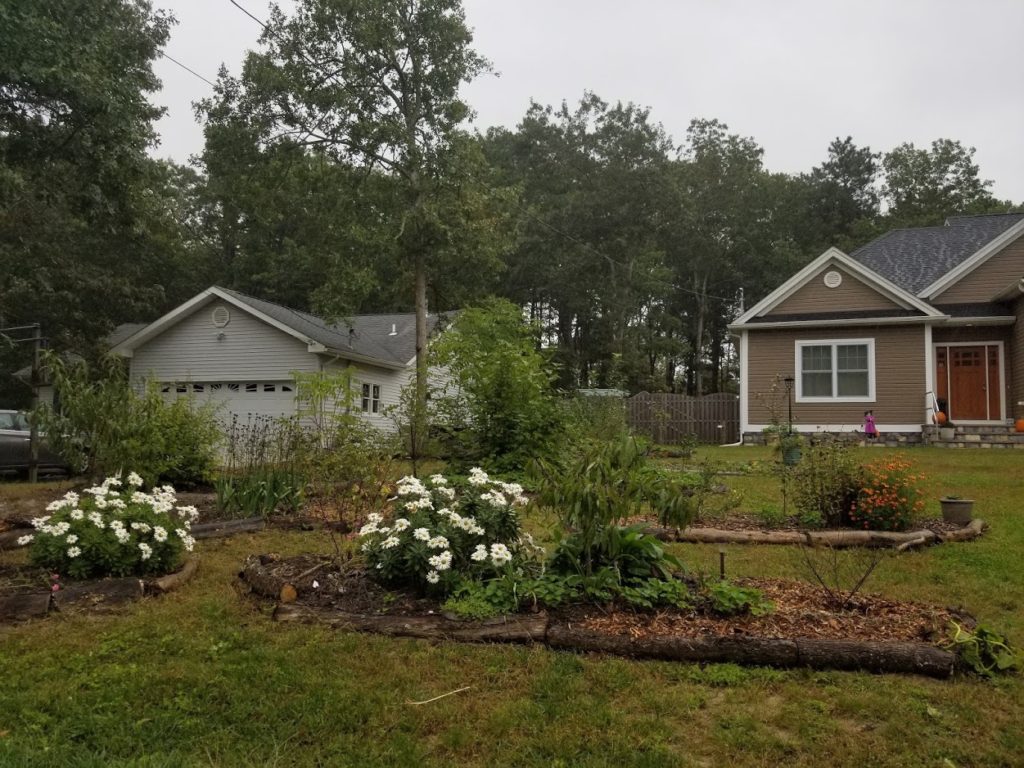 Early – Mid
Spread finished compost (to make room in composters for all those newly fallen leaves)
Plant bare root, dormant trees and bushes
Dig and store tender roots that won't last the winter (ie: canna lilly, turmeric, yacon, etc.)
Harvest sweet potatoes when the vines begin to die back
Collect and save seeds from annuals and perennials that are going to seed (throughout the month).
Disconnect rainbarrels, empty and store for the season
Disconnect hoses from the house and winterize by turning off the water to outdoor spigots (if needed, as in some older homes in cold climates)
Mid – Late
Mow the lawn for the last time
Wrap fig trees to protect them from cold winter weather.
Bring potted, tender plants into the garage.
If installing new shrubs or trees in spring, prepare the ground now. Cover the area with cardboard and mulch to let it sleep for the winter.