These are the first signs that the yard wants to wake up for the season. The dafodils are just starting to poke up through the mulch. Time to clean up and make way for all the new growth that's about to start happening.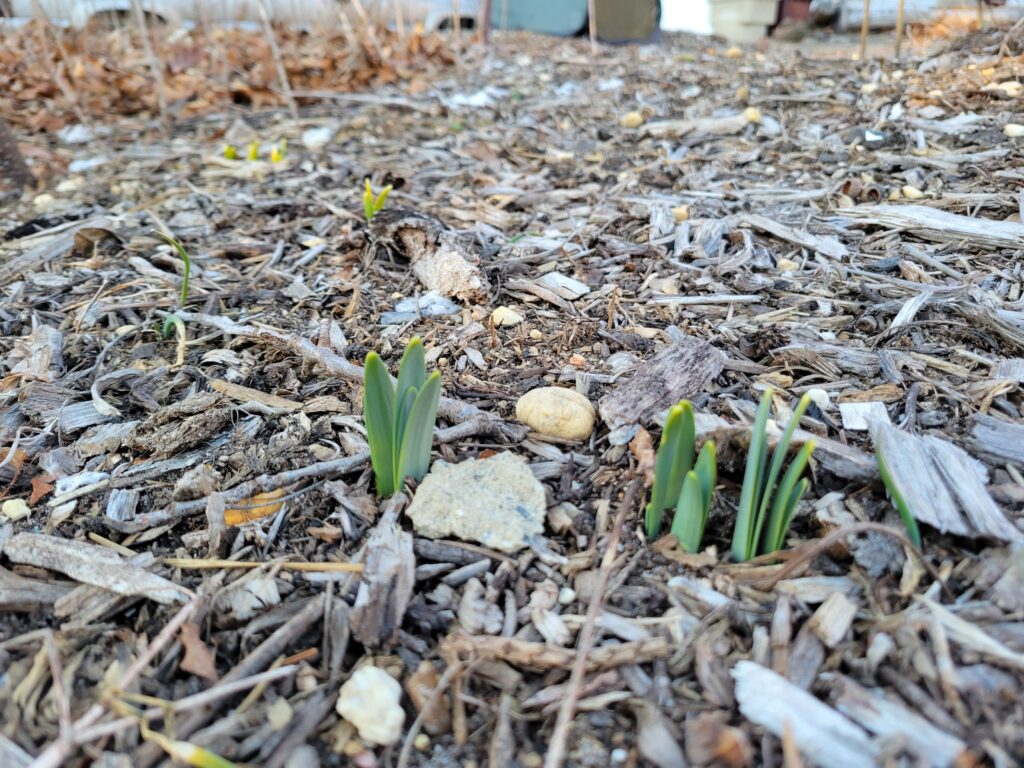 First thing to do was to clean up the still standing perennial seed stalks and brush that was left from last fall. I leave most of the perrenials standing through the winter to let the birds feast on and spread the seeds about. Now that it's warming up again and most of the seeds are gone, I gathered up all the sticks and branches left standing from the asters, hyssop (cut these stalks carefully as not to disturb the shallow roots), mountain mint, pineapple sage, sunchokes, hibiscus and cone flower.
I also cut back the plants that are still a bit green, but are already starting to put on new growth. This encourages them to start over and have a bushier habit without getting too long and leggy, which puts the in danger of falling over during the growing season. I cut down the living stems to just a few inches above ground level and once it gets growing in the spring, this stubby base is quickly covered by new growth. This includes Montauk daisies, beauty berries, flax, sage, thyme and butterfly bush.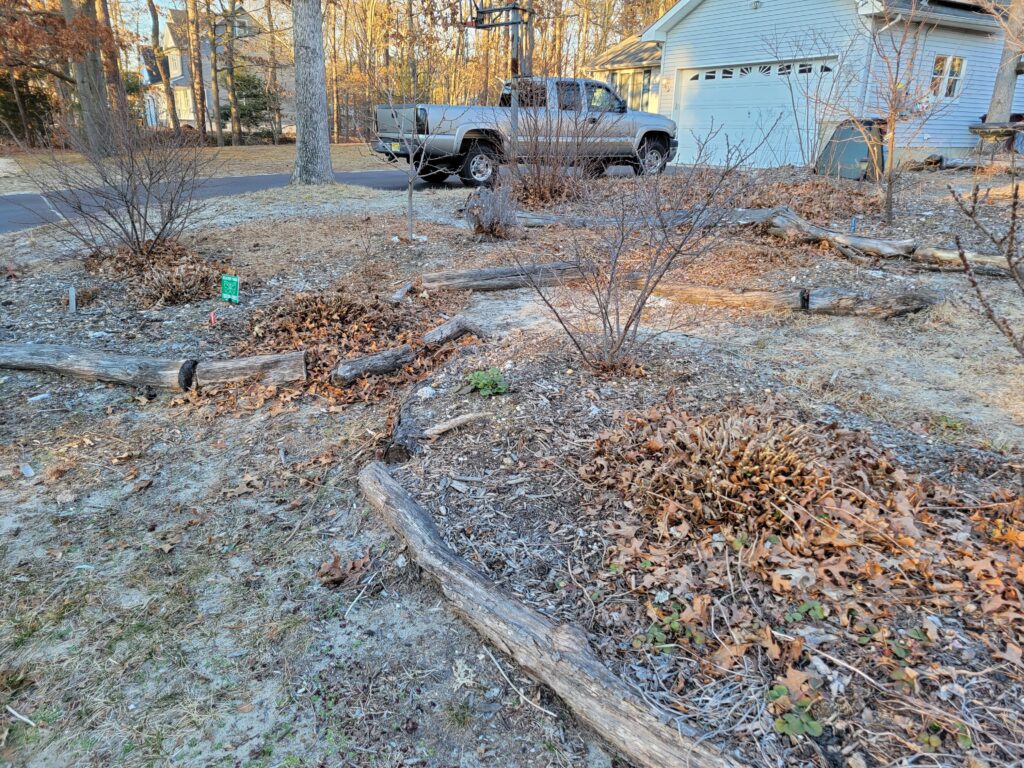 I pruned with the best cordless pruning shears damaged or yucky looking branches from shrubs like red twig dogwood, and roses. I chose to cut back the red aronia berry in the rain garden hard this year to ensure a pretty size progression from the taller pear tree, to the mid sized aronia shrub, to the smaller beauty berry and finally the herbaceous perennials of balloon flower, solomon's seal, cone flower, butterfly weed and strawberries underneath.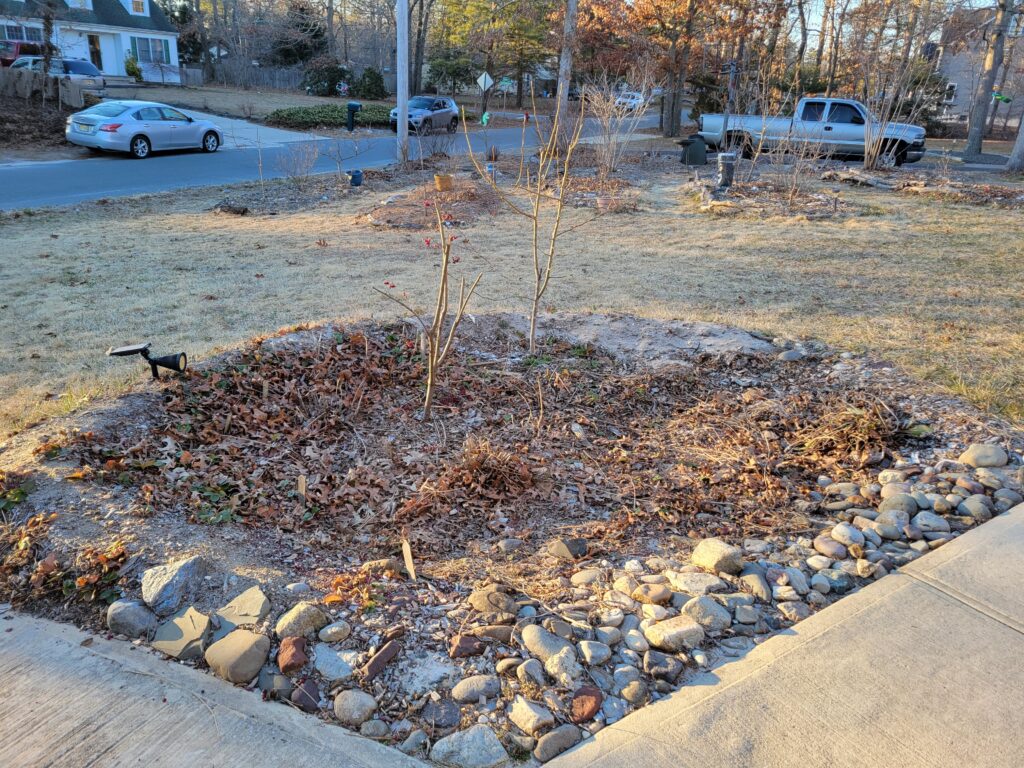 The elderberry had some older canes that are standing tall now that they are naked, but when they were heavy with flowers and fruit last year, they hung into the path which forced me to duck beneath it on my daily wanderings. I cut back two of the large old branches and then cut foot long pieces off of each of the growing tips. I put them in water with a few peices of dappled willow (willows have natural rooting hormone). If I change the water every other day they should start to root in a couple of weeks. I'll have lots of new elderberry plants!
This week I received a few plants I ordered in the mail. I got my arbequina olive! This will remain potted in the greenhouse through the winter, but I'll move the pot outside when the weather gets warm. I also got 6 more American ginseng roots. This will be the third time I've tried to plant ginseng in this yard. If I can't get these to come up, I won't try again on this property. I put three in a pot and three in the ground. Let's see what happens.
I also got a paddle from a purple prickly pear! I've got green ones but what a GREAT aliteration! I needed a purple one, obviously. I put it in a pot and will plant it out when it's warmer. As the ground thaws, I'll plant the new things that will be going in the ground this spring. A new Olympian fig I've had in a pot since the fall. 2 new haskap that will be shipped to me shortly. Now, if only we could shake off these freezing temps! Let's go, sunshine!