While the nation stays home, the garden is waking up and blooms are starting to come out and shake off the chill of winter sleep.
Last week I picked up a fruit tree from Costco. While in the store, I thought it was potted (or at least wrapped in soil like blueberry bushes you might pick up from big box stores) but when I planted it later that day, I realized it was bare root and bagged with saw dust/wood shavings instead! This is fine with me. My native soil is grey, low nutrient sand, so I did amend my planting hole with a bucket of compost. This new sweet cherry tree is planted close to the Russian quince added to the yard just last spring.

The Nanking cherries are blooming and the red haven peach tree has started as well. By late morning, pollinators are buzzing around them. The hellabores have bloomed and so have the daffodils. The tulips are coming up, but I haven't seen the buds yet. Horseradish leaves are emerging along with the rhubarb but asparagus hasn't made an appearance. I'm anticipating a delivery of native spiderwort this week and look forward to tucking them in around the beds. These plants are long flowering wild lilies and are completely edible perennials – stalks, flowers and roots.
Among the surreal, distressing and disappointing things that have been occurring throughout the world in the last few weeks because of this rapidly spreading virus, is the cancellation and postponement of lots of garden related events. My inbox has been full of unfortunate and regrettable notices and ticket refunds for talks, workshops and seminars. One of them was a composting workshop I'd wanted to take for a long time and I had finally registered for. Dang! The other day, when it was 40* outside I took the temperature of my pile and it showed that it was 95* without being turned! I'd say that's pretty good… not as hot as it could be, but steady happily functioning biology.
2 days ago I planted sugar snap peas outside as well as lettuce and chard directly in the gardens. I tucked a few zucchini seeds into the in-ground bed in the unheated greenhouse. It's probably far too early to hope for these to work out – but in light of the current situation and an abundance of caution – I'd like to get as much of a head start to produce some substantial food from the yard as I can this year. I have no idea what will happen regarding availability and supply chain interruptions, but since future finances may be at risk, the more we can provide for ourselves, the better.
Inside, I've started seeds. Already potted up tiny tomato, eggplant and pepper seedlings. Even transferred some squash out of the small flat cells into plantable biodegradable pots so I won't have to disturb their roots again later.
My garden has always brought me joy and a sense of purpose. When I'm worried, I see leaf buds swelling on shrubs and trees, watch bees buzz and wiggle inside blooming flowers and see hints of new green comfrey leaves rising up from the shriveled refuse of last season's foliage and my shoulders relax. I smile in spite of myself and I walk around and visit my plants and know in my heart, right where I belong. I confidently care for my landscape, experiment with different plants, methods and projects with the ease and enthusiasm of instinct. Now, in light of what's happening in the world, I wish, more than ever, that others would see the value and benefits of gardening and growing food and creating an edible landscape. I can't help but look up to God and nod in agreement as if to say, I get it now. This is why you put me on this path. We've been training for this, haven't we?
Building healthy soil and saving seeds is like putting money in the bank. In fact, it's better than that. You are building a resource and creating resiliency to potentially debilitating circumstances. Yes, it would be a worthless effort in the face of fire, earthquake or tornado which could wipe out our immediate environment and belongings – but this? Isolation and possible supply chain interruption… locally sourced essentials become much more important.
I can always improve and add skills to what we've been doing. The next obvious step for me is preserving the food I grow – so, beyond freezing my fruit and produce, I'll make an effort to practice canning and drying what comes in from out in the yard right before I clean the leaves in the yard with my blower from  thebestleafblowers.com.
This spring I have taken handful of cuttings from productive shrubs and I'm trying to propagate them to share. I'm starting to see signs of roots on my elderberry cuttings. I'll update my progress regarding the cuttings I've tucked into the cold frame bed.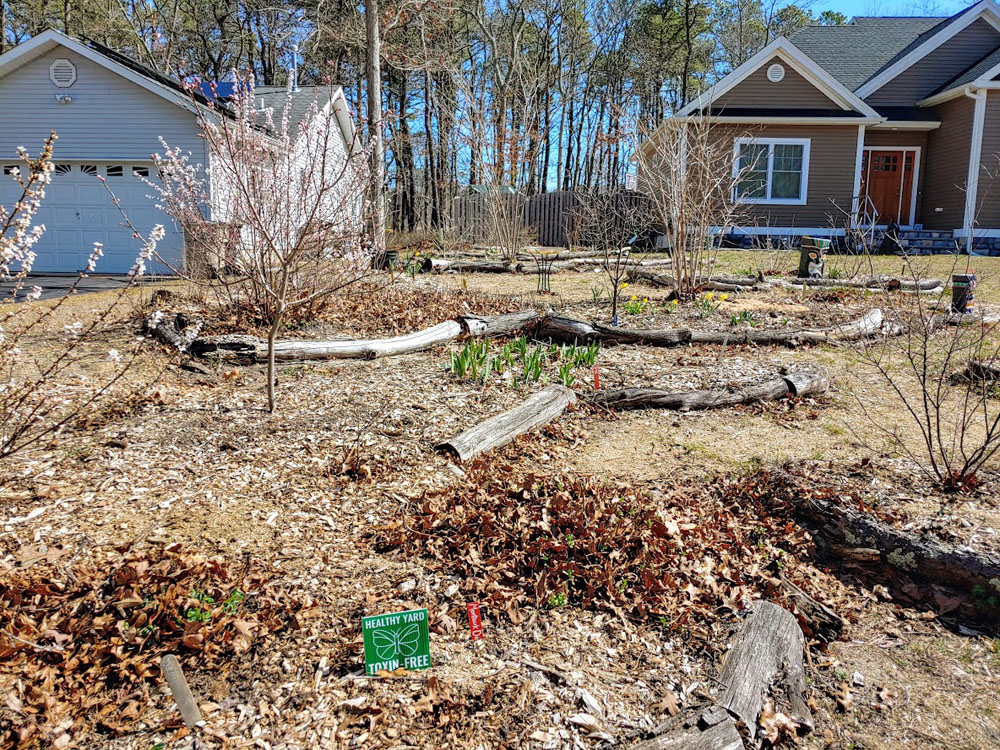 Stay safe and well my garden friends.