I was looking forward to going to the tradeshow as Mom and I drove from Bayville to Edison yesterday morning. We arrived and made our way through the aisles of the
NJ Home and Garden Show
to see what Garden related businesses were represented among the vendor spaces.
NJ Certified Nursery and Landscape Professionals had a table attended by Lisa who explained that certification and membership lends credibility and education opportunities for landscape business professionals.
Perla and Tito from Dragon Argo Nursery http://www.dragonagro.com/ brought exotic plants. The pitcher plants, native and carniverous, seem exotic because they are relatively rare in the landscape, but are native to New Jersey and thrive in poor soils. I bought a special dwarf dragon fruit cactus from Perla's personal collection and a gogi berry shrub that already had a berry on it from last season. The one I have in the yard hasn't started fruiting yet, so I hope I'll be able to harvest gogi berries from both my old and new plants this year! Tito explained that they work with lots of local nurseries as a broker. They were delightful and so enthusiastic about their prized varieties, I was happy to buy from them.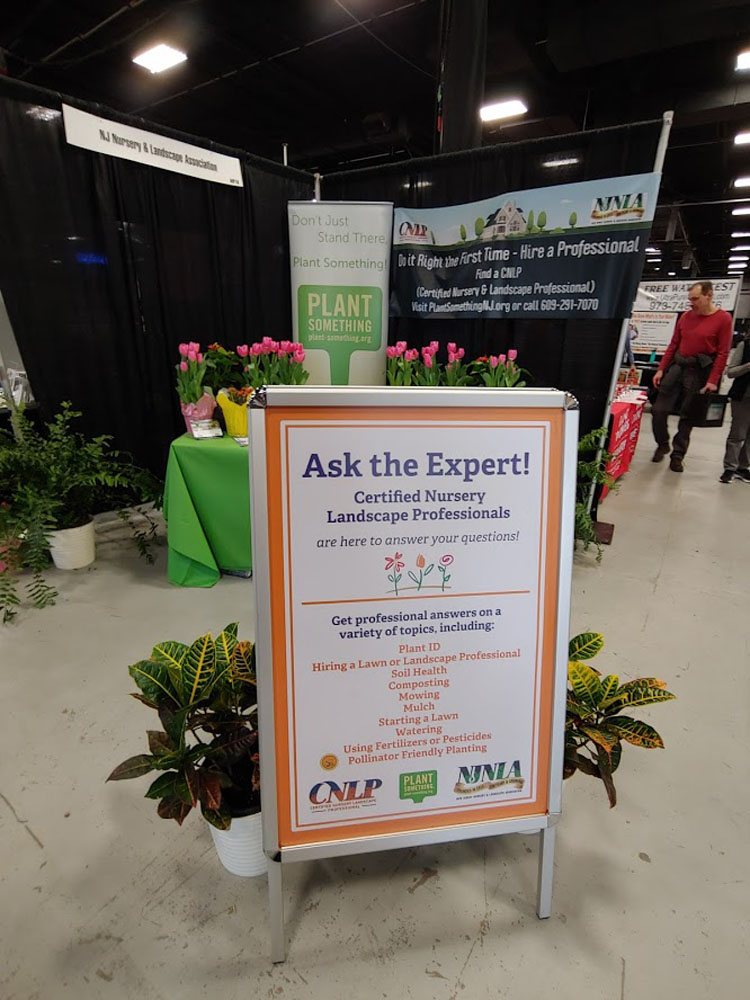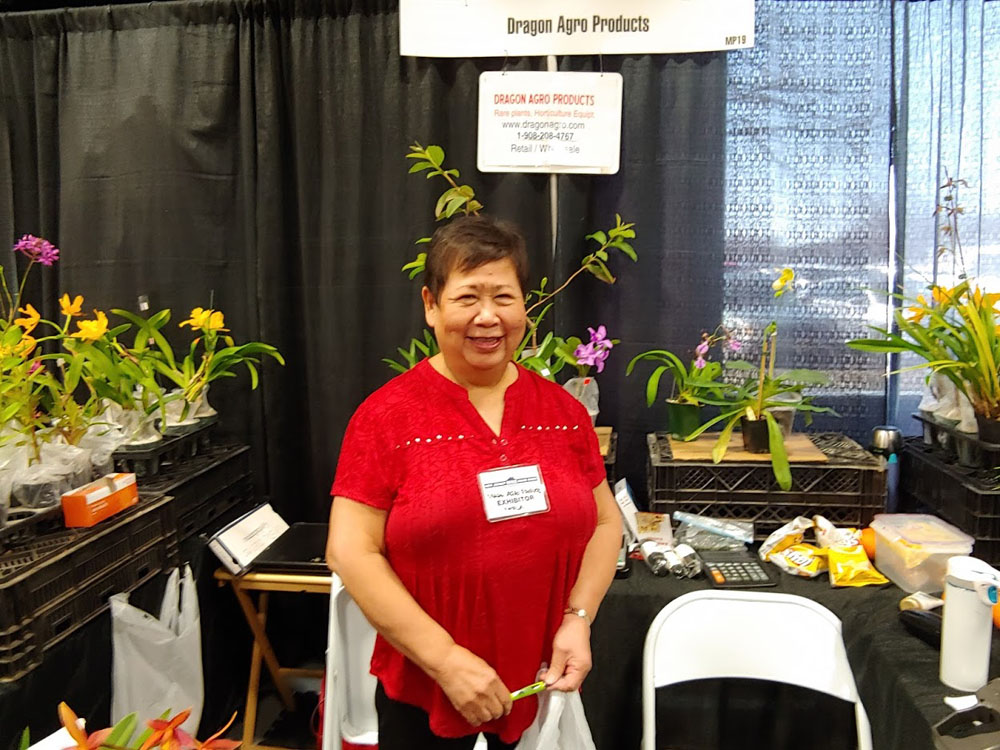 Near the center of space there was a painting class instructing a group to create their own masterpiece on canvas. I like the painting they chose – an arrangement of poppies.
There were also landscape installations that included paver pathways, decorative railings, pergolas, an outdoor fireplace and water features.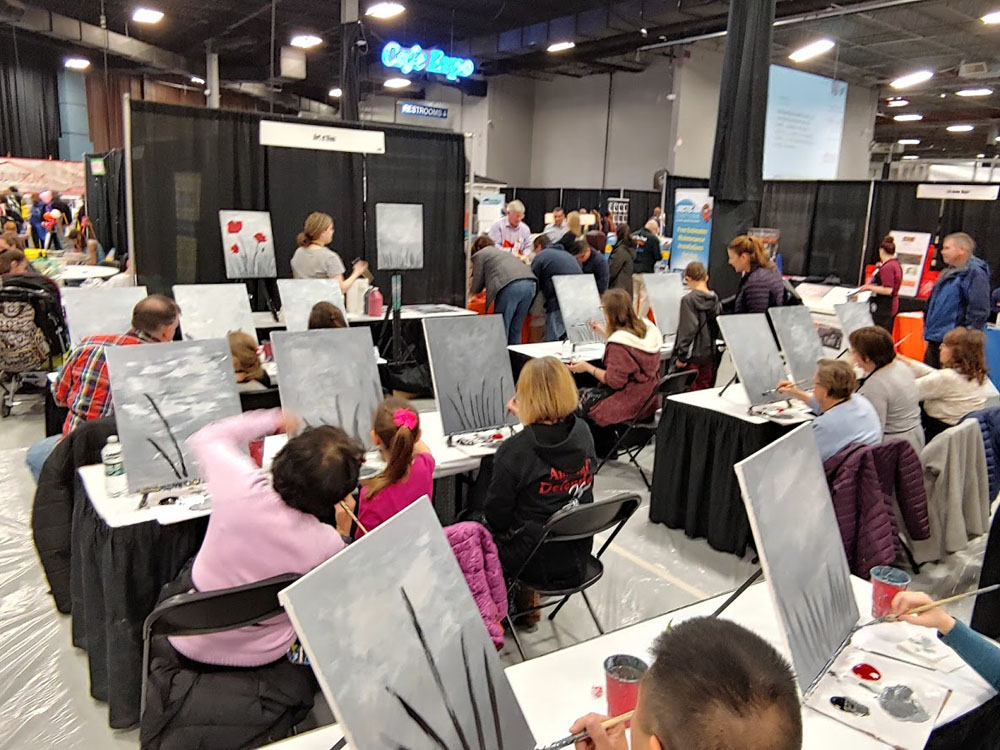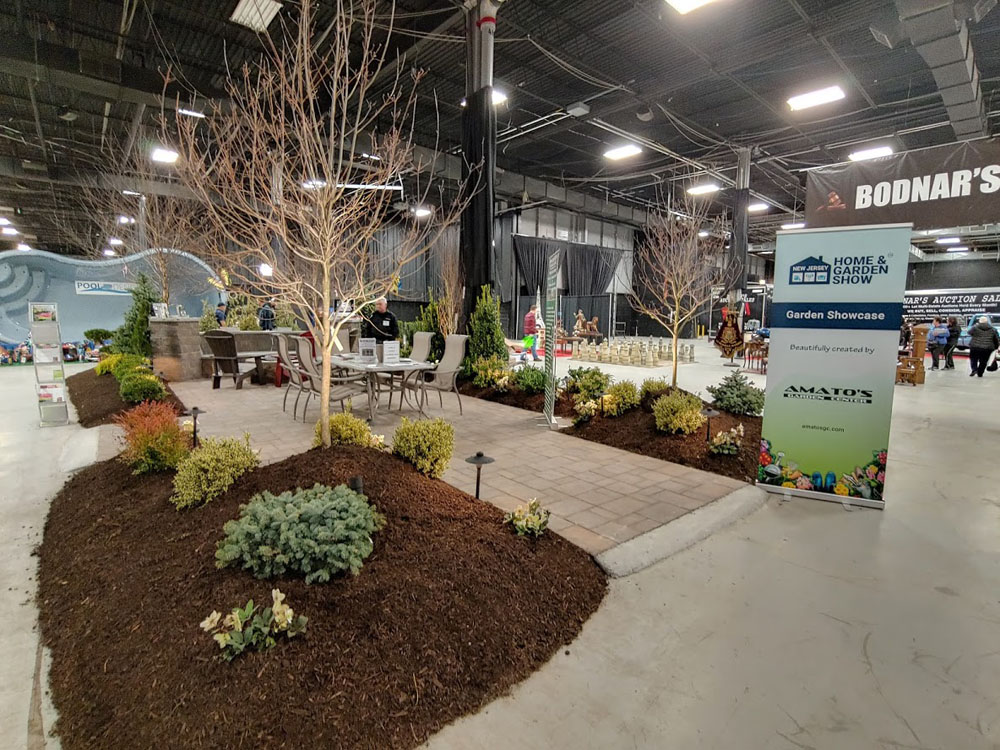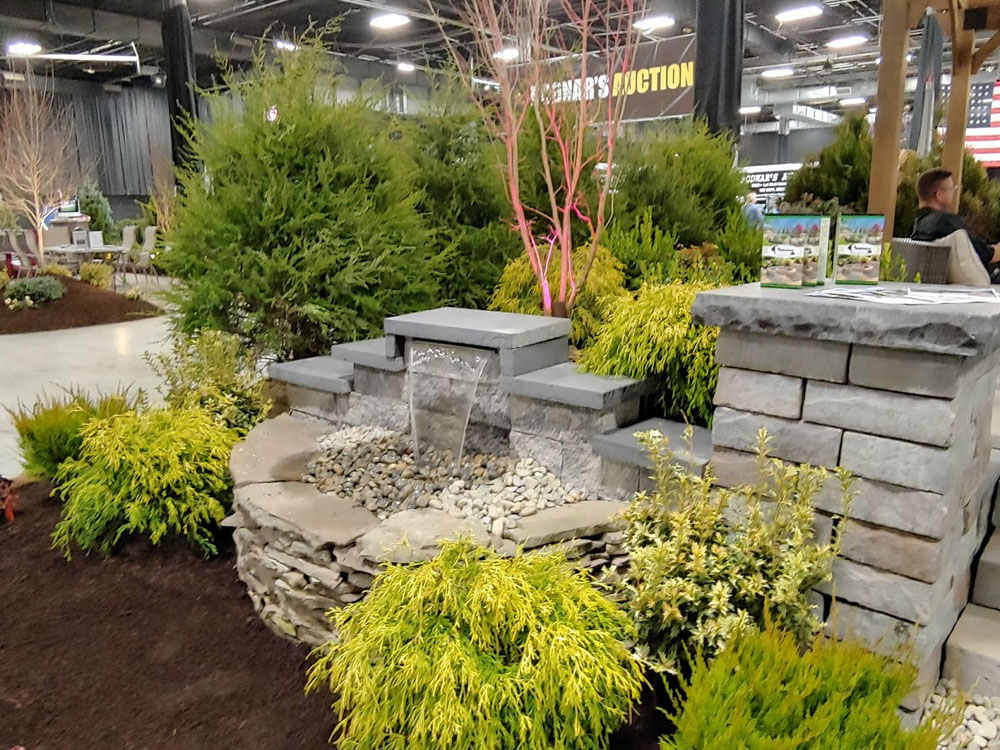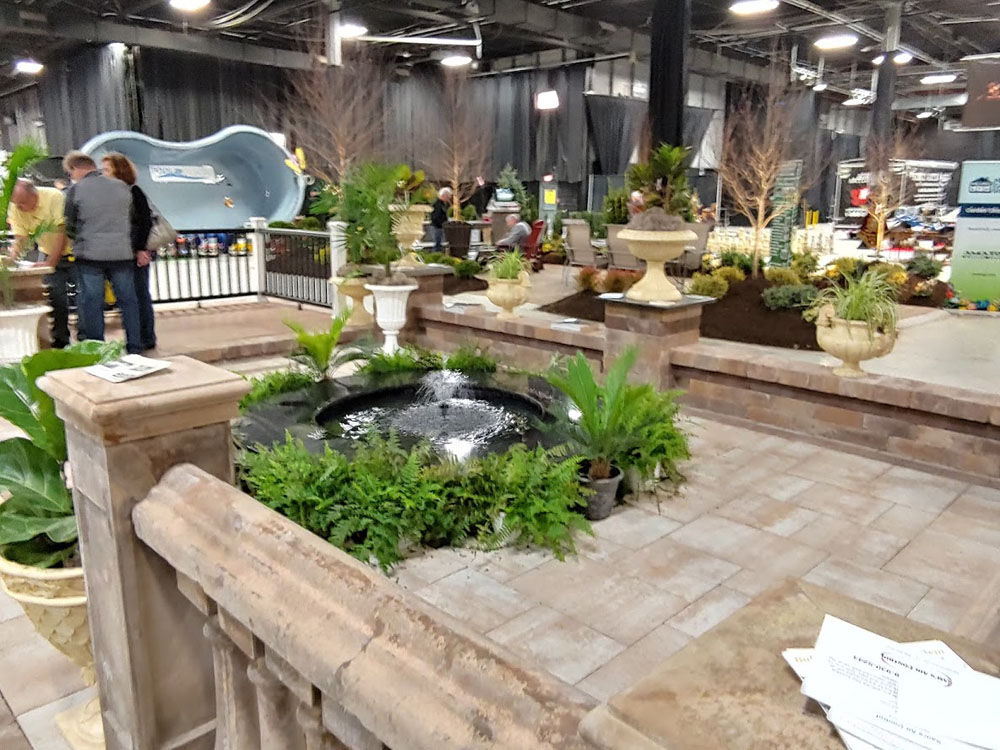 Philip and Teresa were representing Home & Garden NJ magazine. As a garden blogger, this obviously caught my attention. We spoke for a while about her property in Cream Ridge, NJ, her challenges and solutions in her own garden because of deer pressure on her property as well as our mutual love of native plants and the way they support our natural ecology here in New Jersey. As editor of the magazine, she incorporates her love of the outdoors as well as interior design into the pages and the website that represents the publication.
I like the community calendar they have in the back of the magazine and there are a few recipes in there I'd like to try. The baked polenta looks like a beautiful special occasion breakfast I can enjoy with my family since it's gluten free!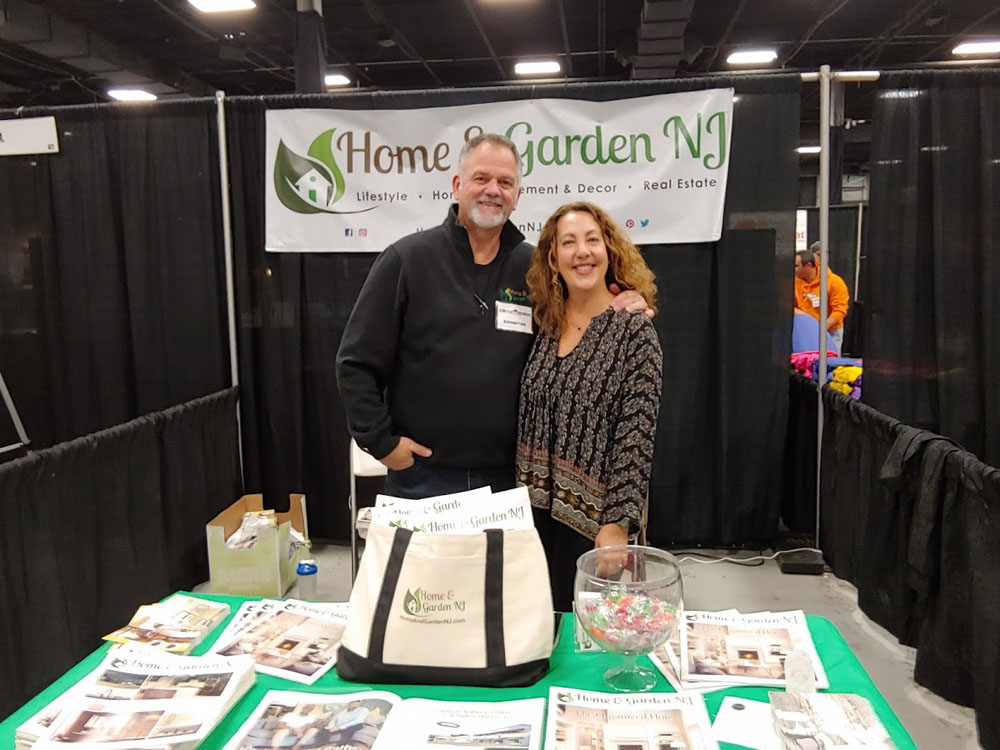 Sometimes it's harder to enjoy our yards and landscapes than we would like because of pests. Mom is always interested to talk about solutions for ticks in our Ocean County yard so we stopped to talk to Todd from Mosquito Hunters, since his signage said the treatment he uses will keep your yard mosquito, tick and flea free. RJ from New Jersey Deer Control described their product as a natural solutions with most of the ingredients found in a brownie recipe! He did say there is a sticking agent included and it's designed to be particularly gross tasting to deer and can be sprayed 3 times per season to protect your landscape. Though it's safe for people and pets and isn't considered a pesticide in NJ, it's not recommended to be sprayed on food crops.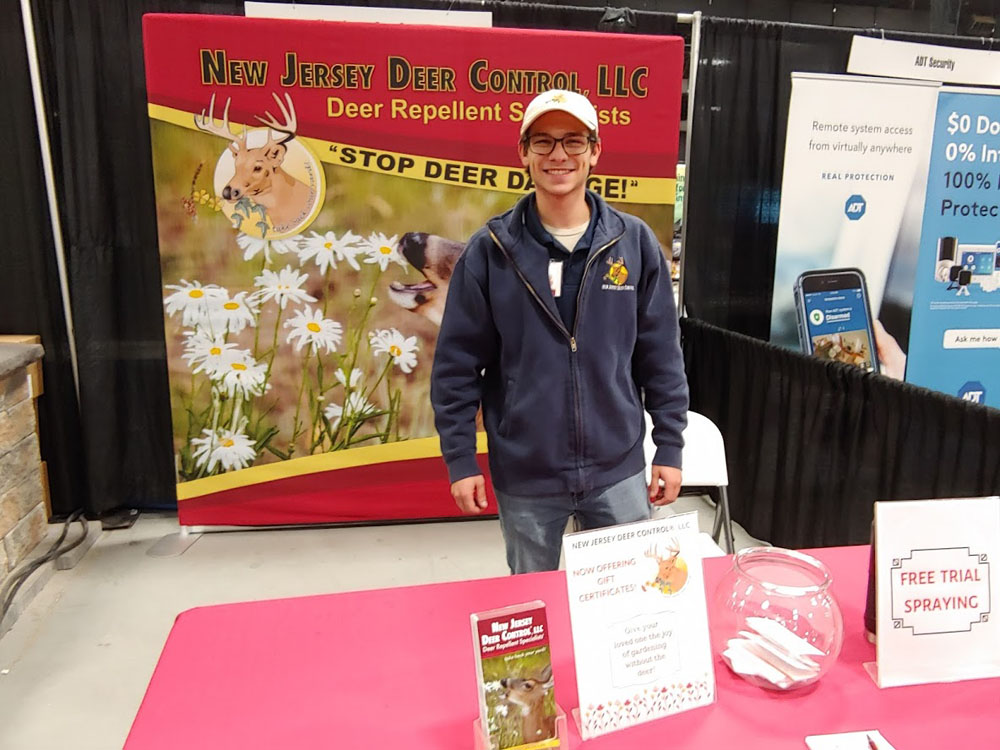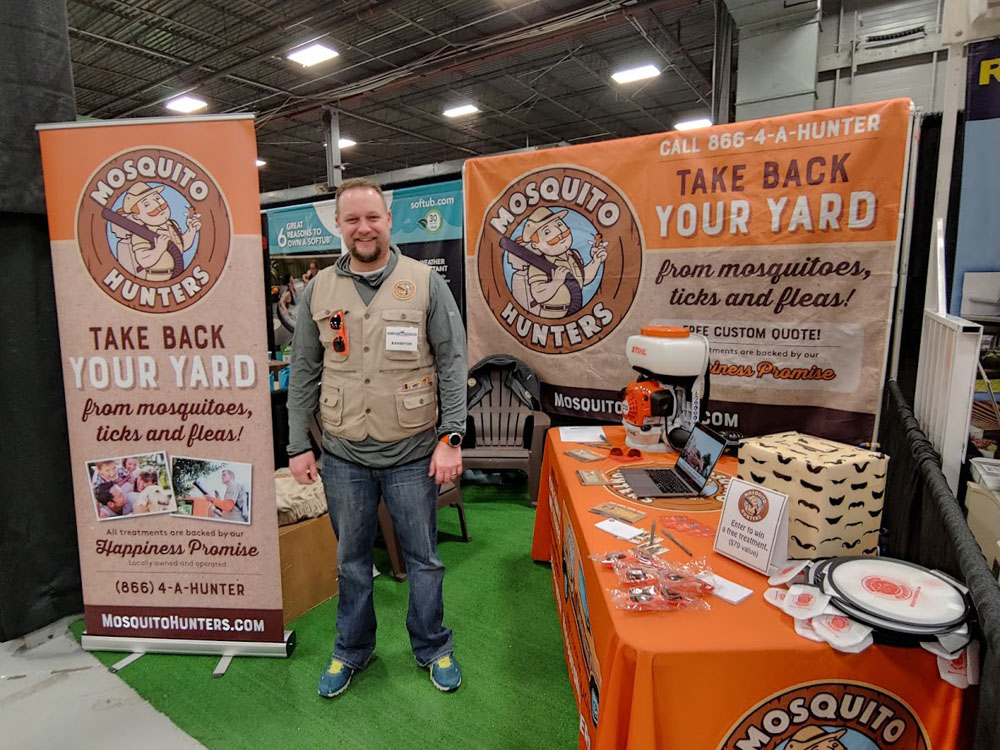 Nathan, from Land Sculpture had a beautifully designed area with multiple levels of plant samples, photos of landscape designs and outdoor lighting. He talked about ideas for a pet friendly backyard solution and looked up information about the Walking Stick tree he had on display when I asked about the details of the plant.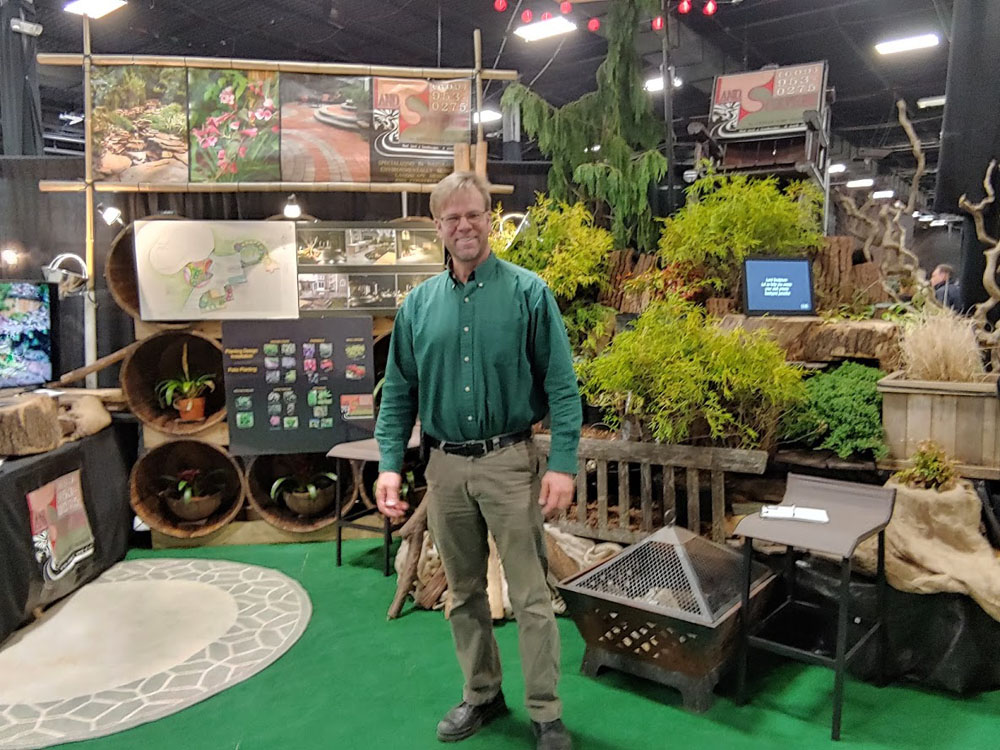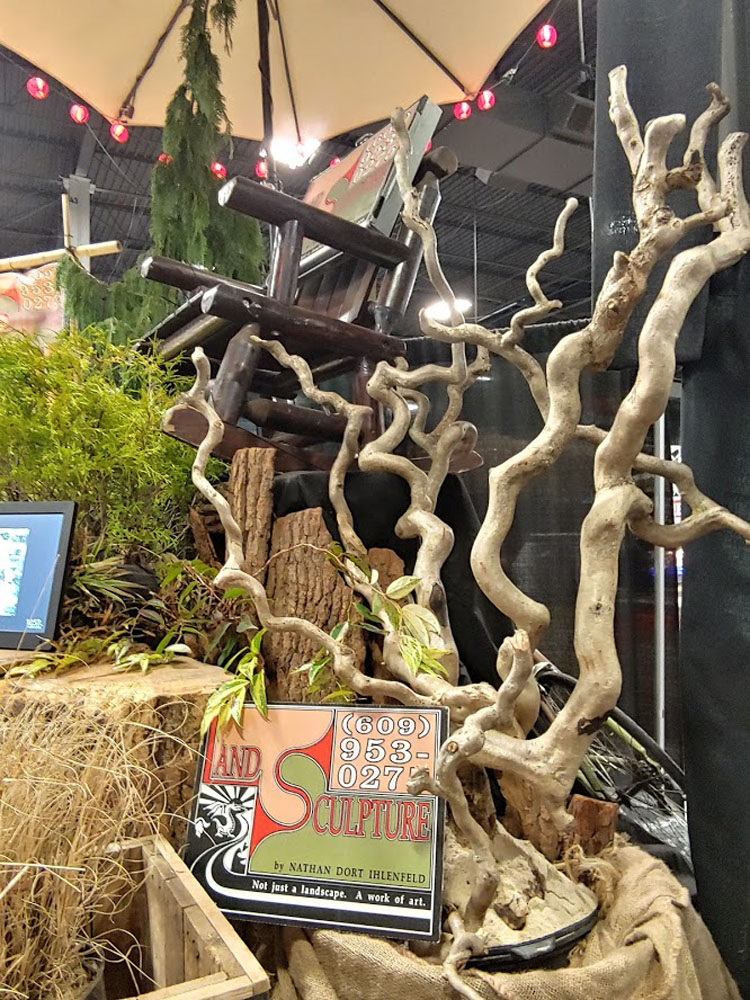 Next I'll be attending the Philadelphia Flower Show and hopefully the PHS Gardening for Biodiversity Symposium where speakers will present on soil health and native plantings. It's coming up! https://theflowershow.com/ Feb 29 to March 8th. Are you planning to go? Doing any of the "experiences"?