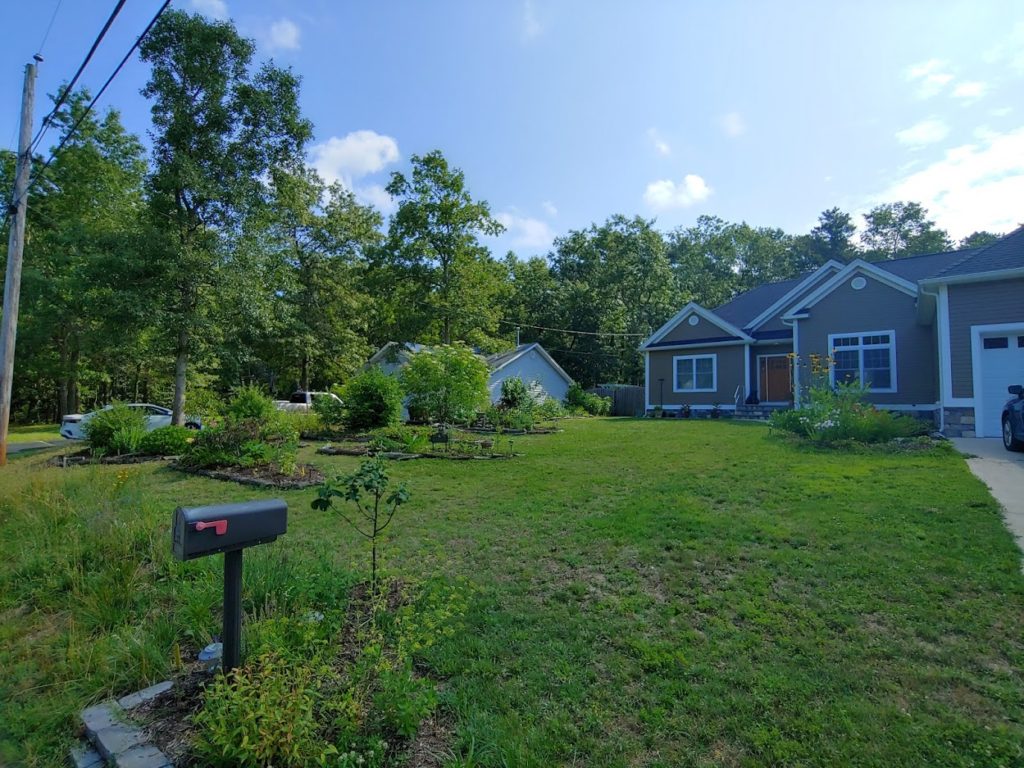 The July 2019 meeting of the Native Plant Society of NJ, Jersey Shore Chapter is happening here. Today. At Mynjgarden.com!
Folks have been RSVPing for weeks now and I don't even know what the final count is at this point. The garden is ready! It even rained yesterday so everything is nice and perky. haha. I'm nervous and giddy and anxious and excited and can't wait for it to be over and can't wait for people to get here.
The purpose of the tour is to discuss edible native plants – I have quite a few, even if they are young and small – for home gardens.
I've made a map of the gardens using my property survey and literally JUST finished a list of the plants in the yard including scientific names (which I had NO idea about at all and had to look up every singles one) and whether or not the plant is native to the Eastern United States.
Here are those files if you are interested!
garden-key-plant-list
garden-map
I hope everyone has a good time. I hope I don't get laughed out of my own garden. I hope I don't come off as too know-it-all. I hope people take the seed packets I made of rhubarb, French sorrel and rat tailed radish seeds. I hope I don't sound like an idiot. I hope everyone is nice (there might be some folks I don't know). I hope they are inspired to learn more about permaculture for themselves.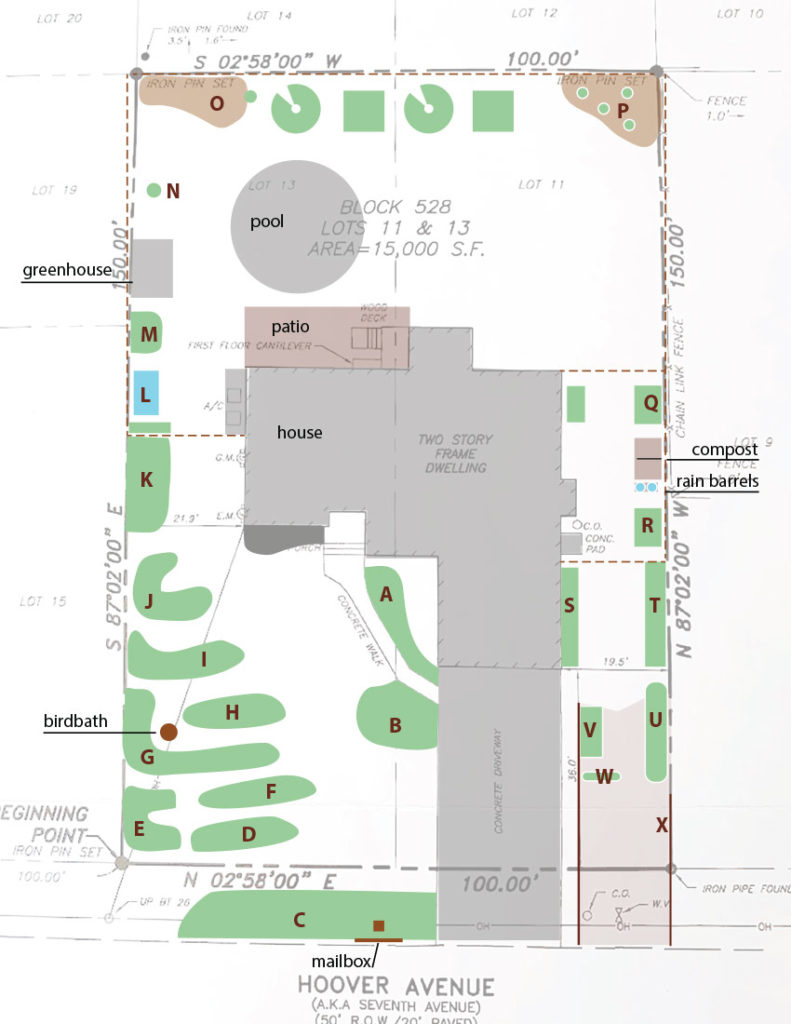 Here's a link to the New Jersey Native Plant Society so you can join and attend ALL the events they set up in this state. It's $20 for the year and you get to go to everything!! I love this group.
I'll share pictures after the tour! I'm sure someone will take a few and share them with me.
Photos from the Garden Tour!
One of the kind women who came to the tour shared some of her pictures with me. Thank you, Kristin Hock – it really did happen. Once a tourguide (I was a tour guide in Walt Disney World back in college)…. always a tour guide, I guess. What a truly great experience it is to share what you love with others.
Kristin works with the New Jersey Audubon Society and is working to promote gardening for wildlife. If you visit the site, you can find out how your yard can become a certified wildlife habitat. (Mine is, and it's great way to spread awareness in your neighborhood.)
Click on a thumbnail below to view the larger image