The first full day of spring calls for a garden update! The weather does too, since yesterday was so sunny and we knew that today would be a rainy start to the season. Last week I snuck outside in between early morning frosts and unseasonably cold temperatures to tuck a few fava beans into the ground. I also and plant some seeds that had been stratifying in my fridge over the winter. I put them in a cold frame so I could keep track of them because I've never tried germinating these things before and I have no idea how long it will take or what percentage of the seeds will fail.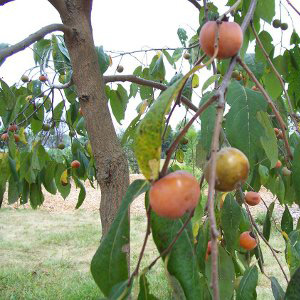 American Persimmon (Diospyros virginiana)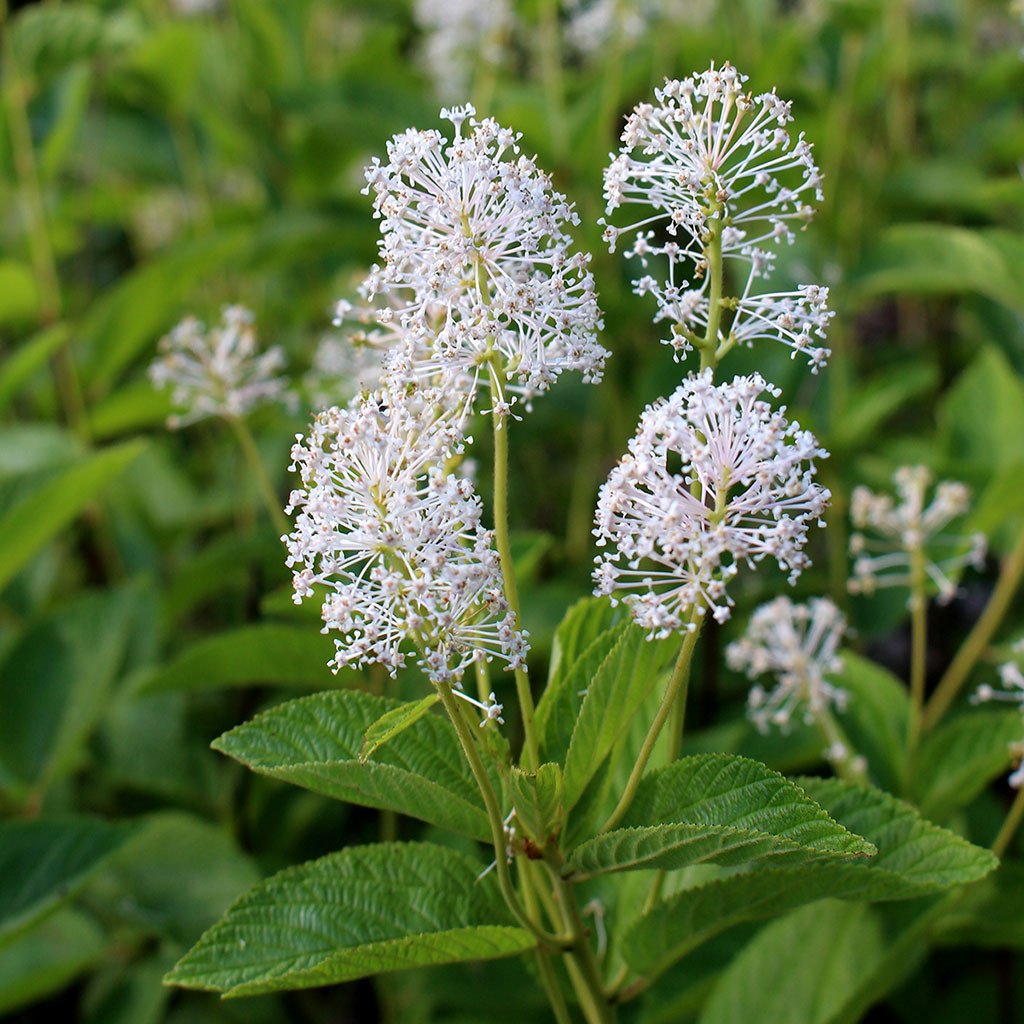 New Jersey Tea (Ceanothus americanus)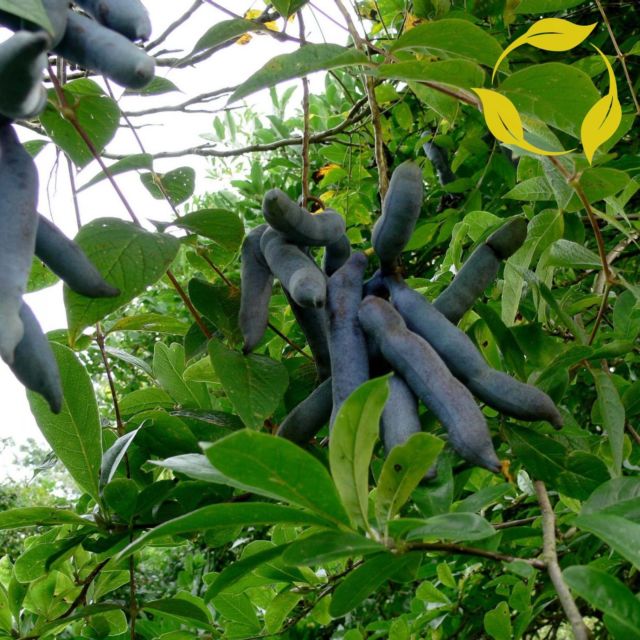 Blue Sausage Fruit (Decaisnea fargesii)
Blue sausage fruit, a 12′ tree that produces blue pods that look like fat beans but contain a sweet fleshy fruit with watermelon-looking seeds, it was a little difficult to have this tree, but we got a little help from the Tree Surgeon Glasgow service, so everything worked out at the end. It's also called "dead man's fingers" – sounds yummy, right? I stratified NJ tea, rubbed them between sandpaper and planted those as well as native, American persimmon that were in damp peat moss in the fridge since fall. Let's hope for success!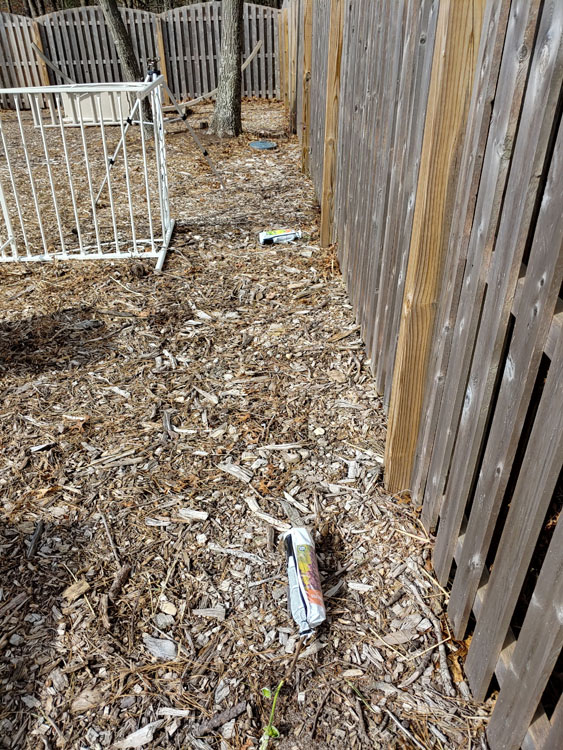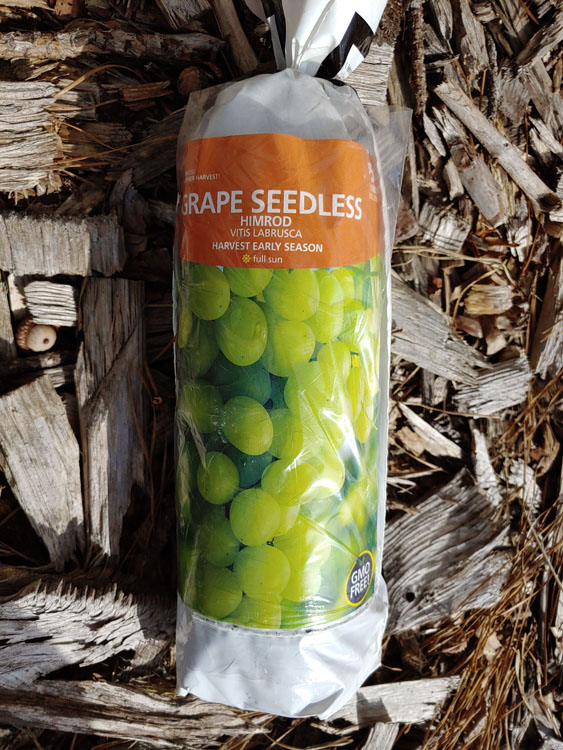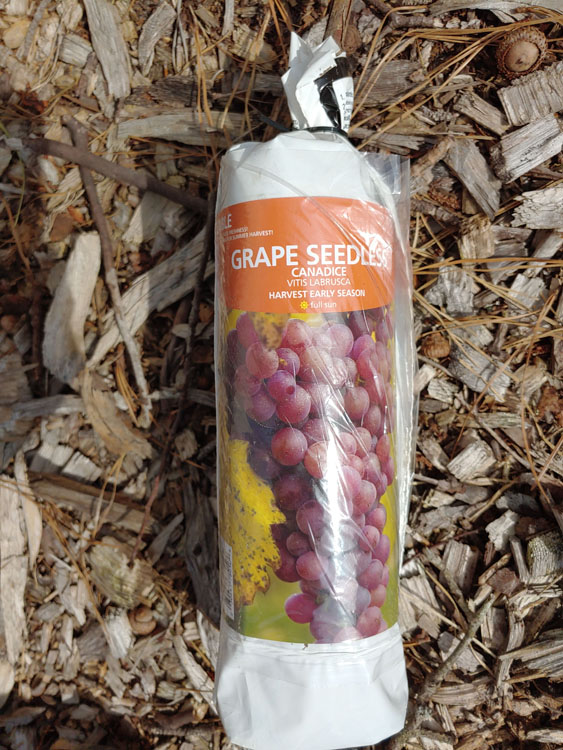 Yesterday I did lots of small things outside – but ended up getting quite a lot done. I spread a thin coating of mulch on a few beds just to give them a clean, consistent look for when the perennials start popping up. I bought a couple of grape vines yesterday and put them by the fence in the back yard. I don't think I want the vines to climb the fence, but that means I'll have to build some kind of arbor or trellis to support them in front of the fence. I have some ideas and just need to put them together. One of the vines was damaged when I was taking it out of the package – I broke off the bit of new growth coming out of the top. These vines are definitely produced from cuttings so I hope there is enough root development that it can reboot and send out another shoot. My bad.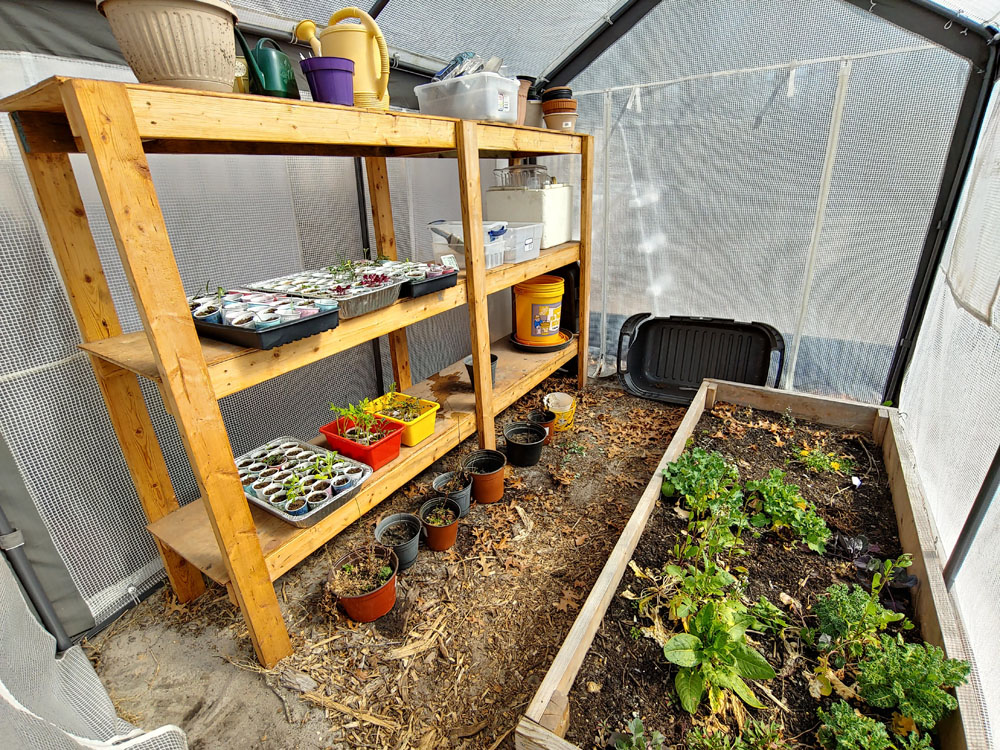 The seedlings came up out of the basement for their first taste of sunshine in the greenhouse yesterday. I'm going to keep a close eye on the night time temps so that I can start to harden them off and let them stay out there overnight rather than bringing them in and out every day. The basement seems to chilly the majority of the time, they need to feel that heat during the day.
I moved the bearberry (a low growing, native, evergreen edible sub-shrub) out of the greenhouse and put it on a sandy sloped area in the front yard. I'm looking for it to spread and stabilize that area. It's very close to the property line and I need to put a stake nearby so my neighbor doesn't mow it by accident. I also moved a cranberry out of the greenhouse and put it at the edge of a bed that gets a lot of water from an adjacent downspout. I think this is a perfect spot.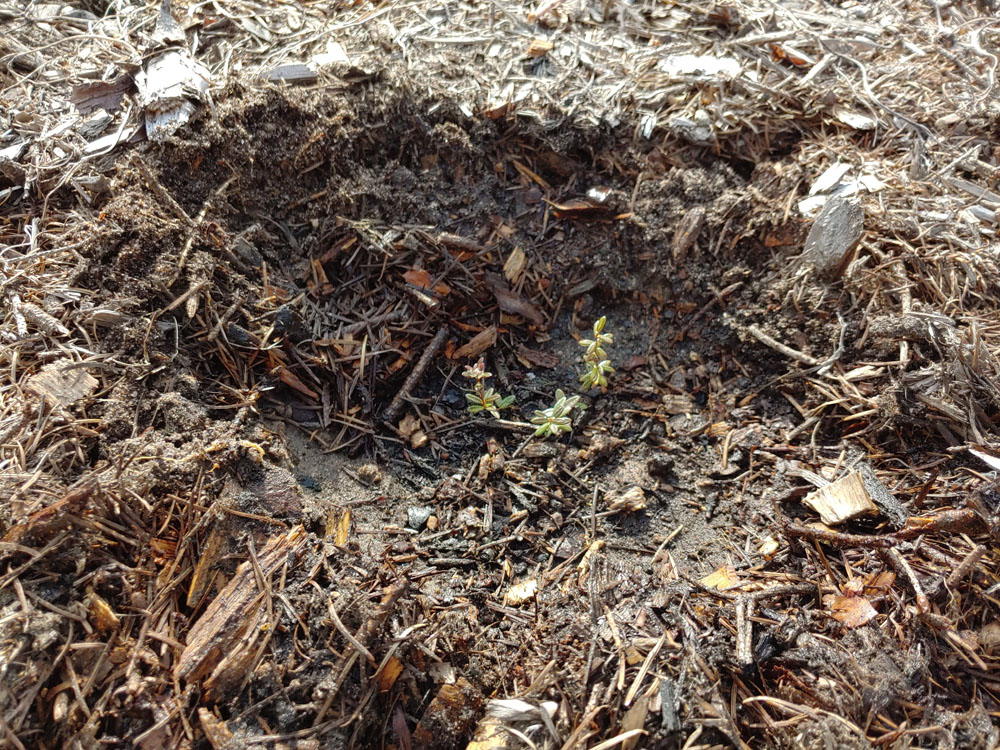 I replaced a few jerusalem artichokes from an area I harvested, though I probably didn't need to because you never get them all. The little tomato seedlings got potted up into slightly larger pots and put near the sunny basement door, away from the other seeds… they just got too big for the current light setup.
Oh, this was weird. I don't use herbicides on my front yard so I get all kind of little weeds and clovers and grasses in my yard. Totally fine with me. But I'm interested to know what some of these little plants are… this picture is of something that looks a little like moss… a very light green, short mat… but with stems like thin grass and little buds or seed heads on top. Any idea what it is? I've never noticed it before.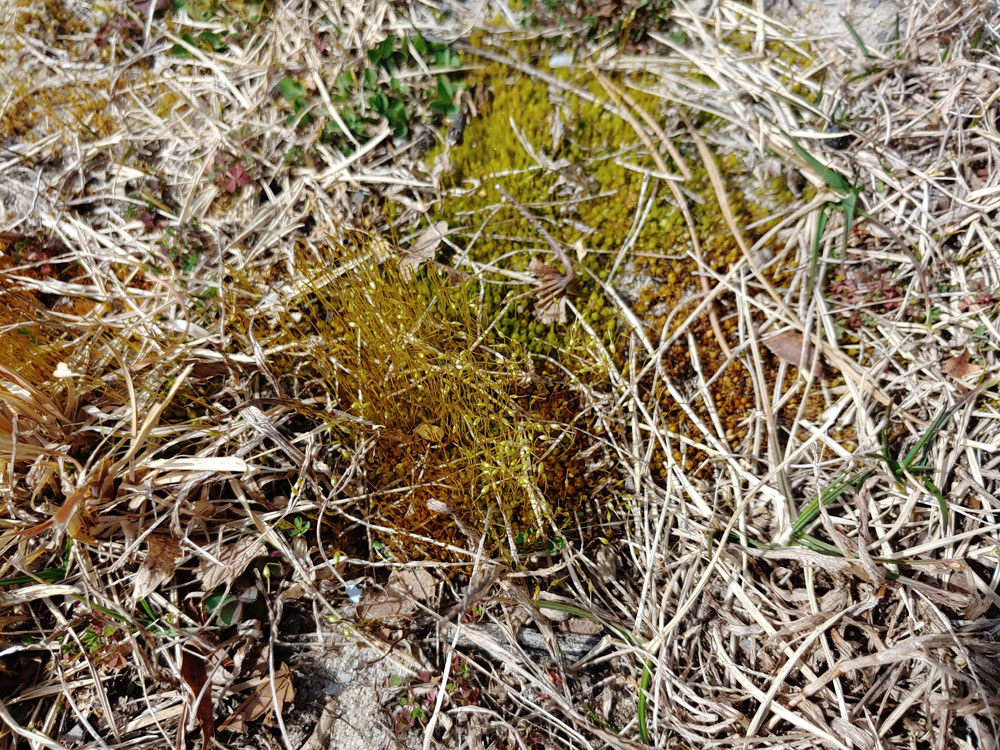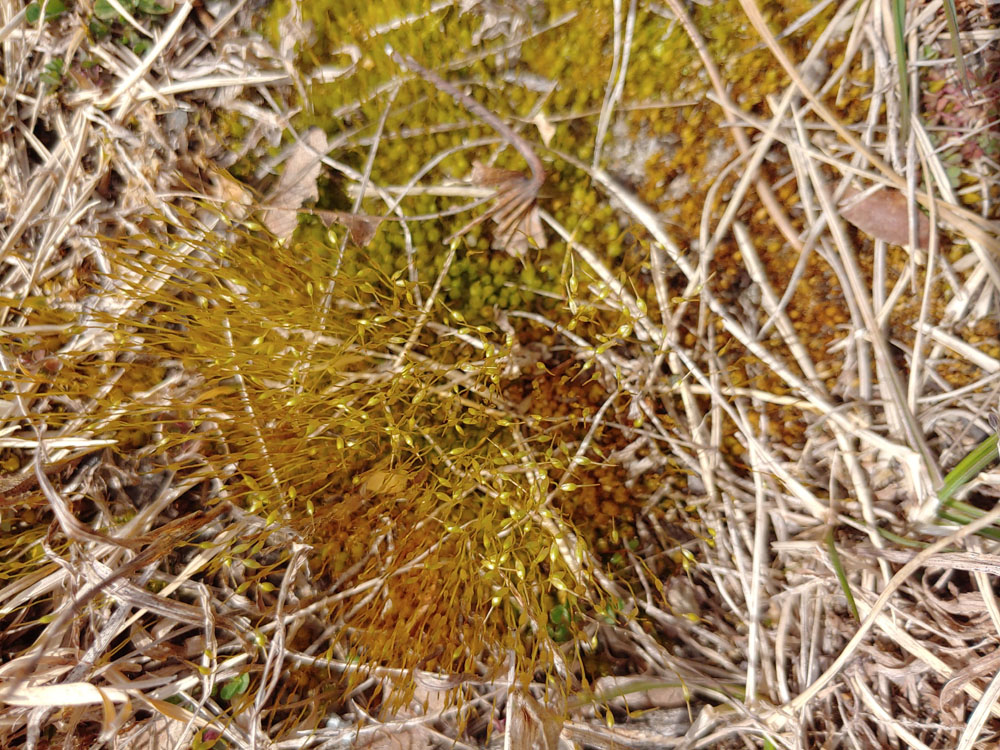 It feels good to be tending the yard again and getting ready for everything to wake up. I bought peas and cilantro so plant, but haven't put them in yet. I'm late! What did you (or do you plant to) do in the garden this week?