I'd never been to the Philadelphia Flower Show at the Philadelphia Convention Center before, so when my sister suggested we go on opening day, I was definitely interested! Philly isn't too far from Ocean County, NJ and it was definitely worth the trip. She and her husband prepaid for parking via an iphone ap and we parked in a garage a couple of blocks away. When we got into the convention center, the ticket taking process and cue line was confusing and crowded. The staff seemed a little frazzled by the crowd and some people were directed to just join the line wherever they fit in (instead of going to the back of the line?) which was frustrating for our party who had been waiting for some time.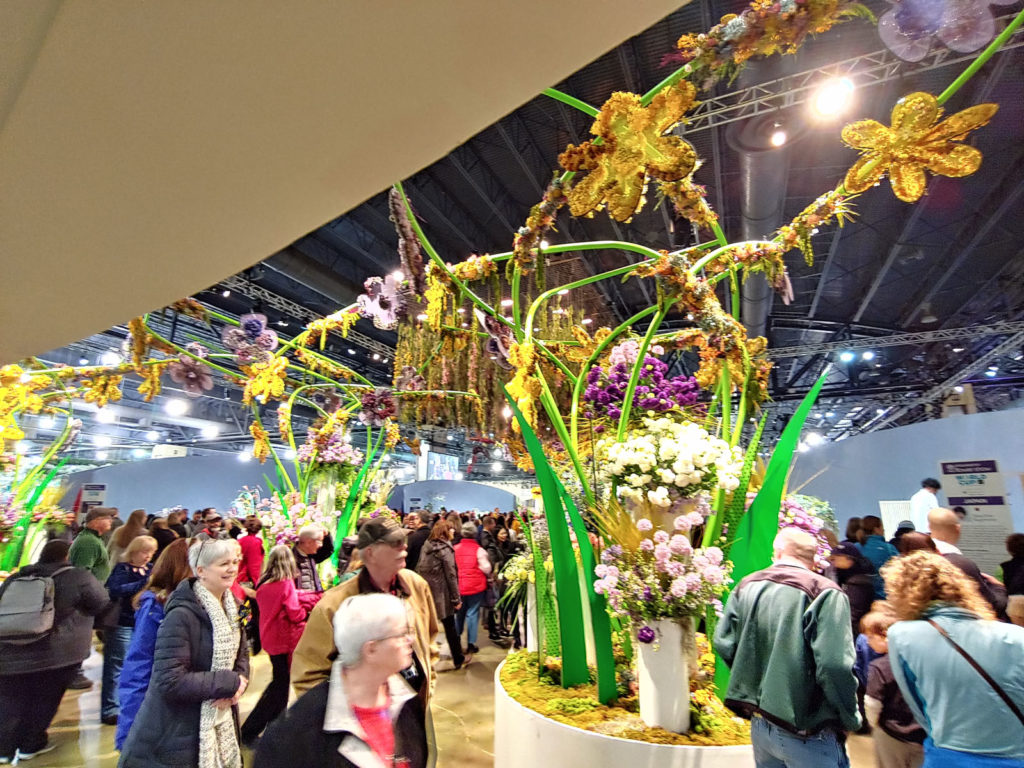 The line moved quickly, however and we entered the hall area where there were a few displays, some travel and educational vendors were set up. There was a coat check and an area for horticultural society members to enjoy a "Garden Tea" which I believe was an extra ticket that you had to buy. We made our way into the main show space and were suitably impressed by initial displays which dripped from the ceiling and into the exhibits around the entry way. These first exhibits drew visitors into the space and used flowers, color, shapes and texture to evoke the outdoors and seasons… spring featured bright colors and clouds of babies breath that dripped crystal rain.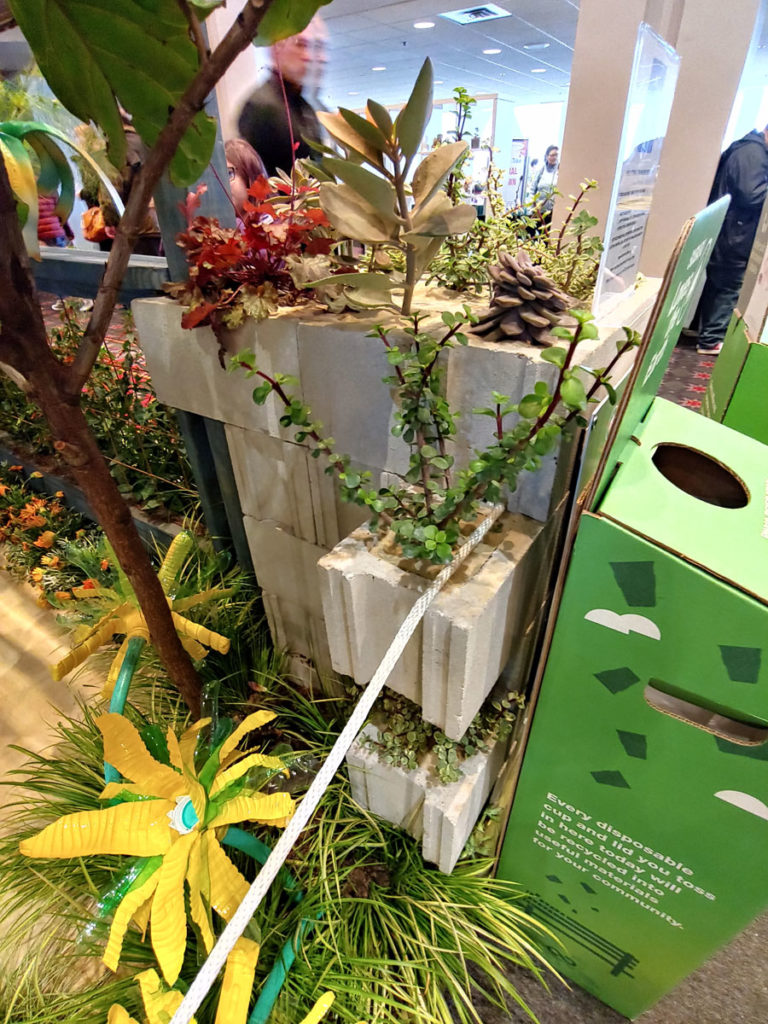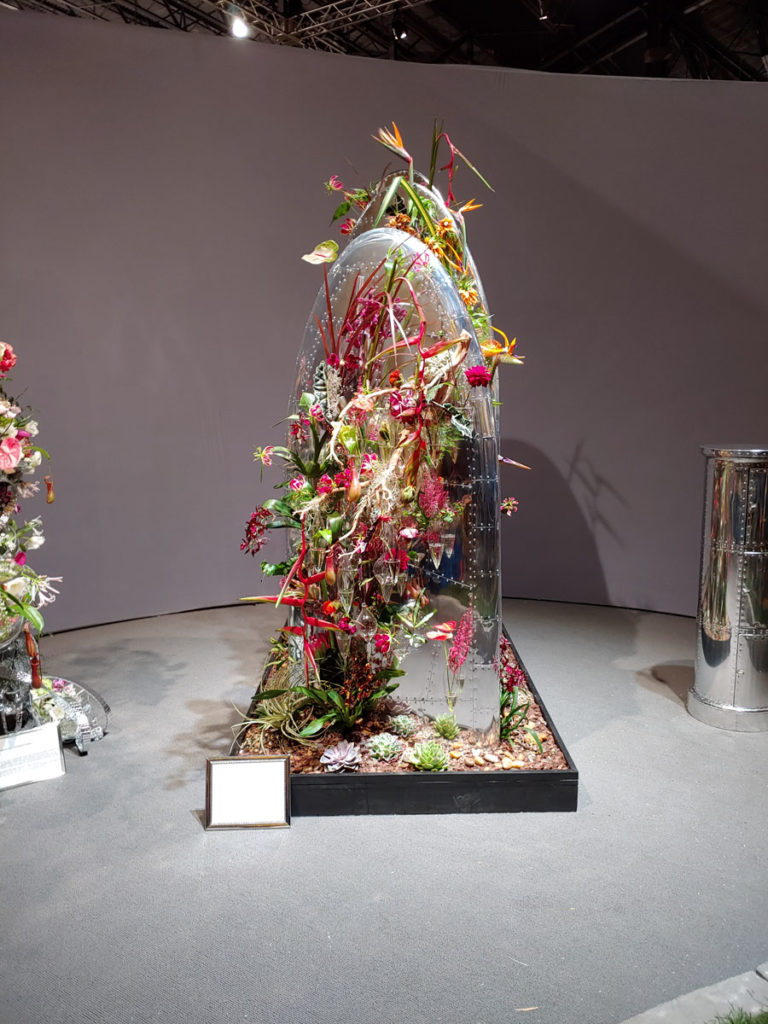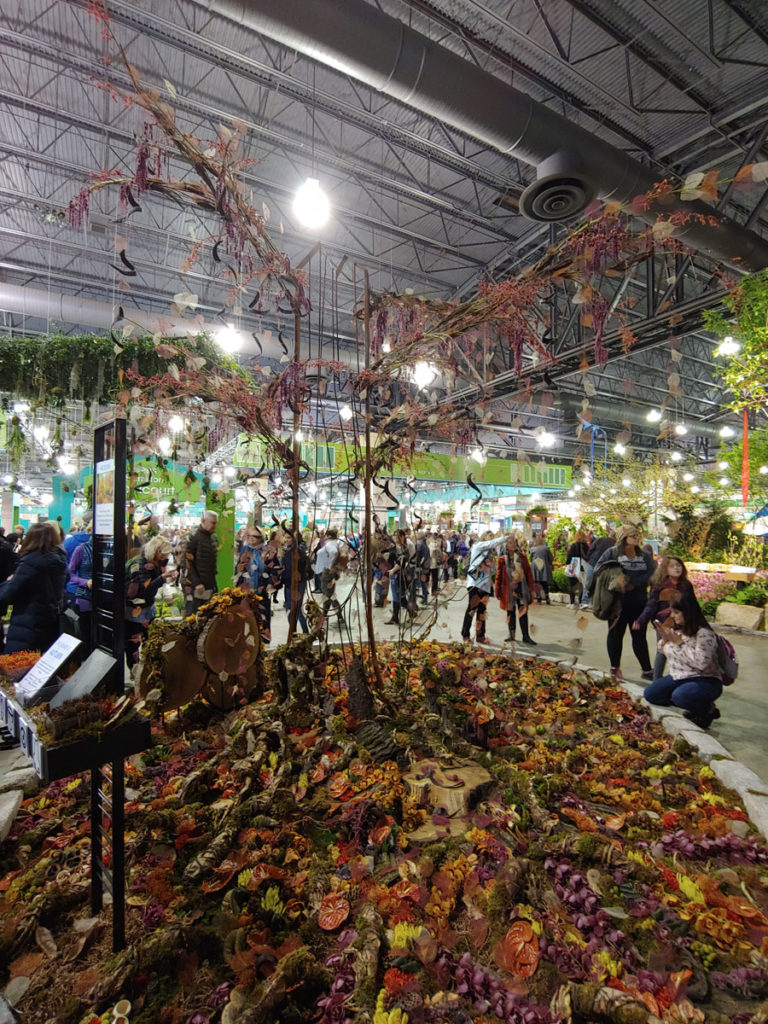 The entire show was an inspirational collection of garden exhibits and flower arrangements and artistic installation displays. There were competitive awards for flower arranging as well as ribbons for exemplary potted specimens. There were educational and thought provoking displays offering alternatives to traditional urban spaces which would include site clean, soil restoration and detoxification as well as urban food gardens. We also enjoyed shopping through the marketplace which included seed and plant vendors, garden supplies and gimmicky (but interesting) solutions, clothing, jewelry, artwork, gourmet sauces, spices and teas, home decor and more. I knew I needed another seed heat mat, and I found one for $32 – comparable to what I would pay if I ordered online. I also bought some immune boosting loose tea (it's very tasty!) and a perfect little purse to wear when I go to events like this and I don't want to carry a large bag all day. My mother bought a small bonsai tree which she loves! I thought there would be more plant vendors and nurseries. There were a few, but I guess I have quite a lot in my yard already so I'm kind of picky about what I'm interested in buying. Other than a few herbs and edible flowers and seeds – there weren't many food plants available.
And speaking of food, they could have used more food vendors as we were at the event all day. There were little snack trucks and basic train-station style convenience food. They also had no place set up to sit at all – even for the people who did buy snacks and needed to take a break… lots of people were sitting on the floor along the walls – I feel like there could have been an area set up for people (especially older folks and families with young children) to rest periodically. They did have a few bars throughout the show, so some of the visitors definitely enjoyed that. It really was a family friendly event, too. People of all ages, races and backgrounds (I heard lots of accents and a few languages as we toured the exhibits) were there enjoying the show together. I especially loved chatting with other friendly gardeners about the plants, how to pronounce the names, bloom times and mature sizes, etc. You never know what the person standing next to you knows until you ask!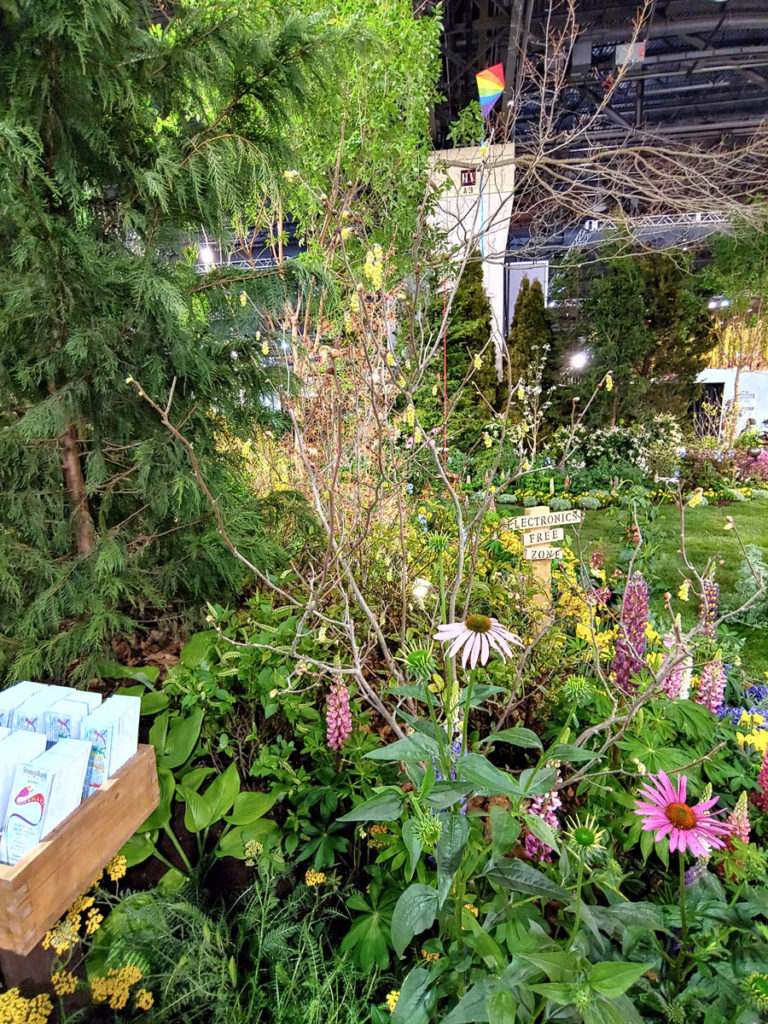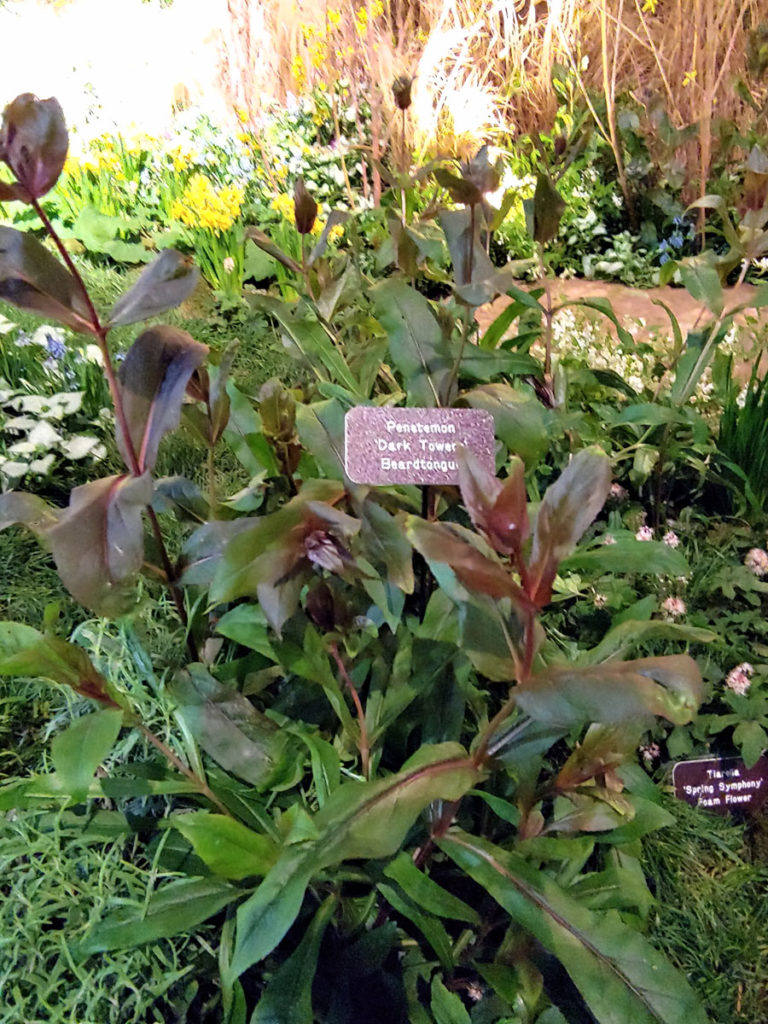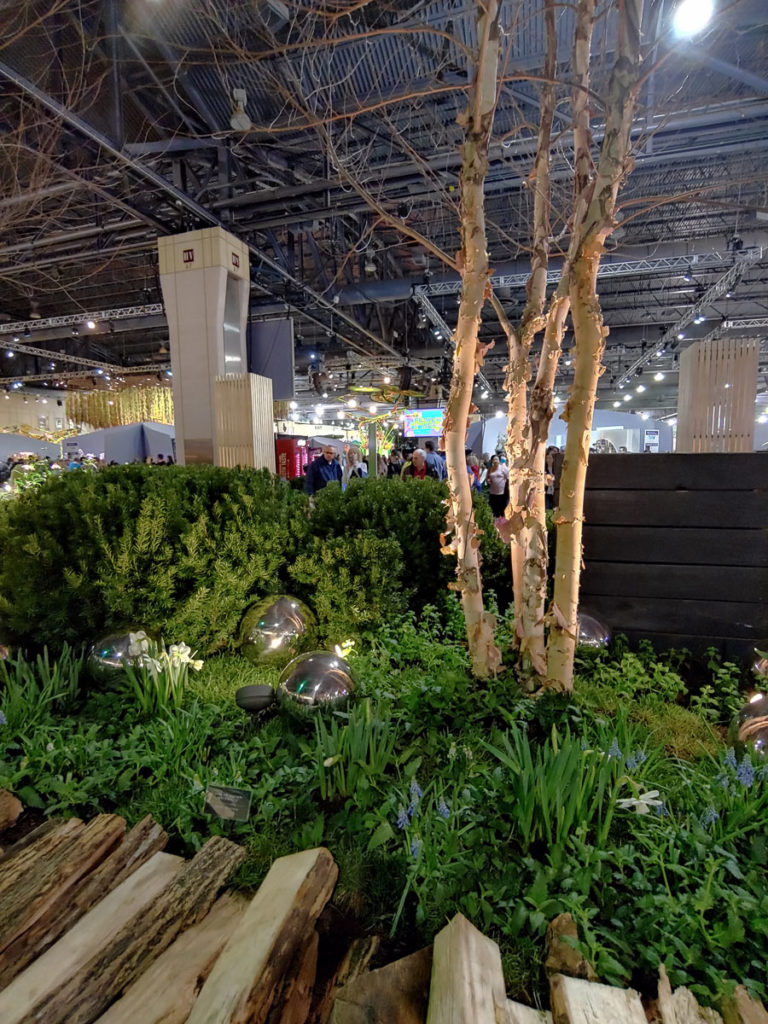 The Philadelphia Flower Show was a lot of fun and I got to see so much! I really had a great time.