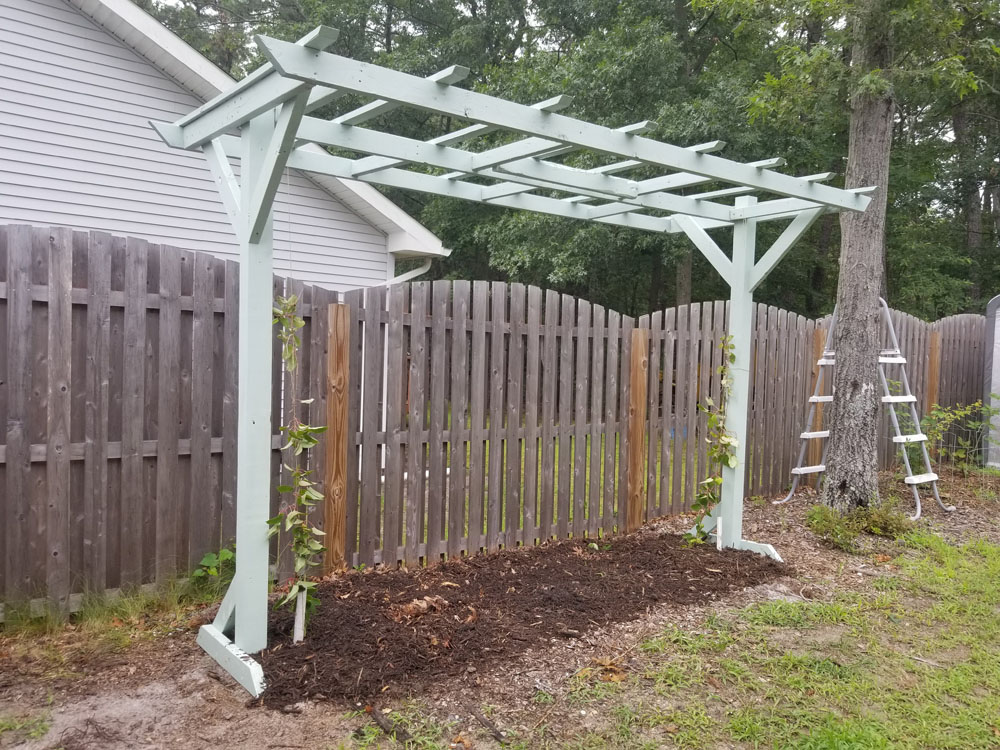 I've used up almost all the waste wood I got from my contractor brother in law. The pile of 2x4s he brought me went to building shelves for the greenhouse, my compost/rainbarrel system and now the new kiwi support structure you see here. I did buy the 2 10 foot 4×4 posts and the 1×2 slats across the top (4 pieces, cut in half). The holes for the posts are about 2.5′ deep and then I made those "feet" at ground level to keep the whole thing stable. We have very sandy soil and digging those holes was super easy. Since the top of this structure is so heavy, I wanted to make sure those posts were braced and wouldn't shift after a few good rain storms.
I wouldn't hang on it like jungle gym… but I'm confident this structure is really secure now and will certainly hold up even the most vigorous of kiwi vines. (I hope!)
Here are a few progress photos of the project.