This weekend we put up the greenhouse I ordered from Amazon last month and I love it. The frame is metal and super sturdy. The poles are like the steel pole on a vacuum cleaner… not the thin, flimsy metal frame on most pop-up greenhouses.
I had a smaller version of this greenhouse at my old house and never secured it to any type of base. I used heavy landscaping bricks to try to keep it in place, but it blew around the yard a few times and ruined the cover. Totally my fault. This time, we decided to bury 16″ footings in the ground under each leg and screw the feet into the footings. It feels so secure – I don't think this is going to blow anywhere!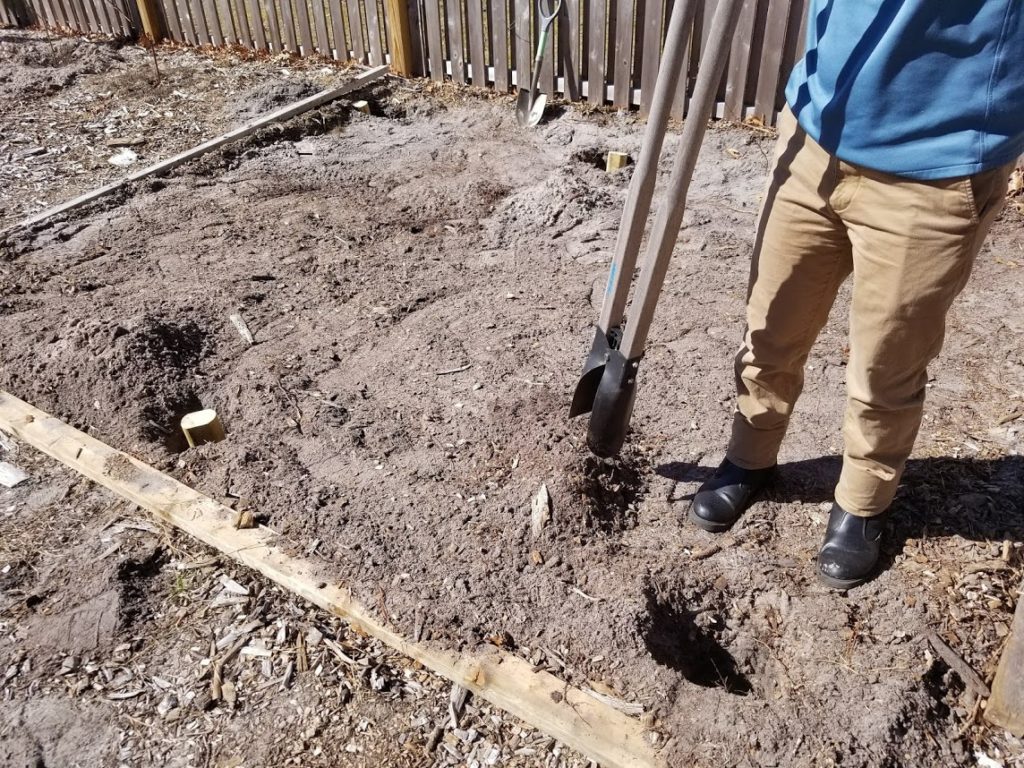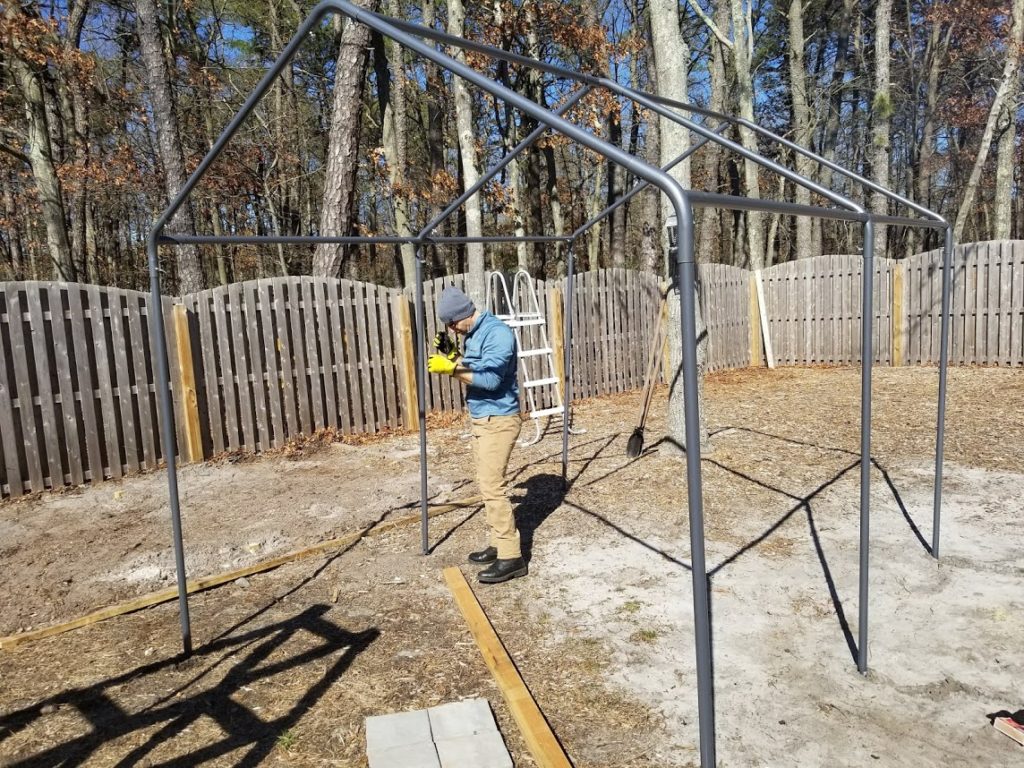 I built these shelves that are 8′ long and almost 19″ deep. There are 2′ between each shelf so plenty of sunlight can get through and the shelves won't shade the plants below. These shelves are in the back of the greenhouse, right up against the fence. (Boy, were they heavy to move!) The wood came from my brother in law, who is a general contractor and gave me some waste wood from one of his building projects.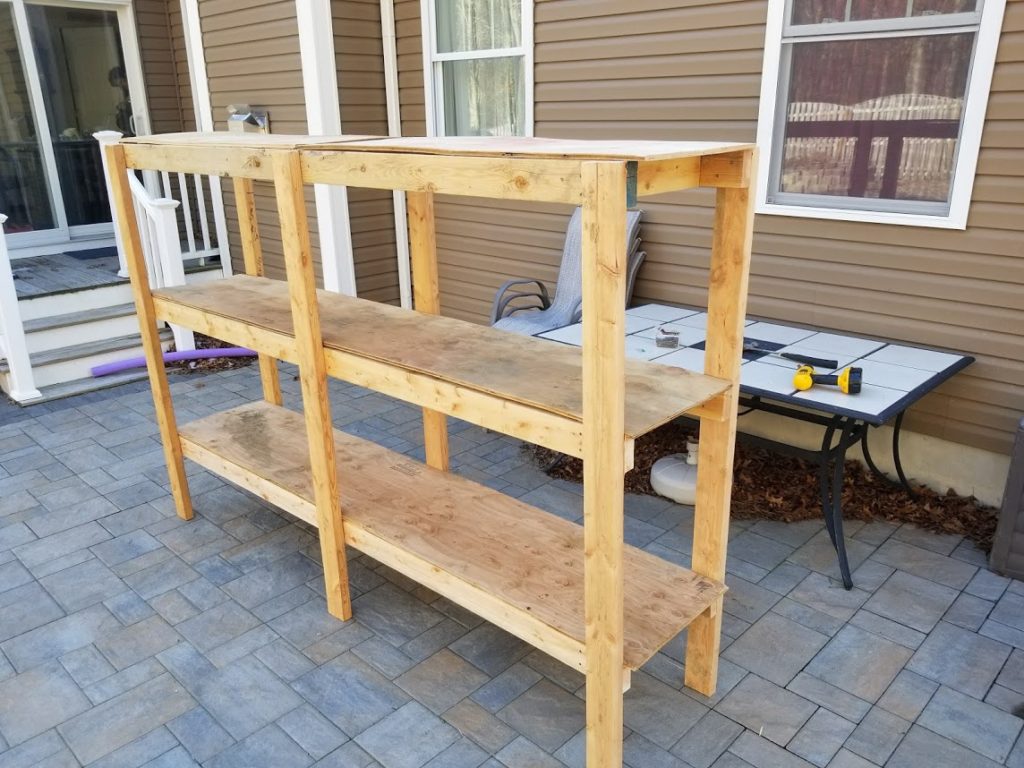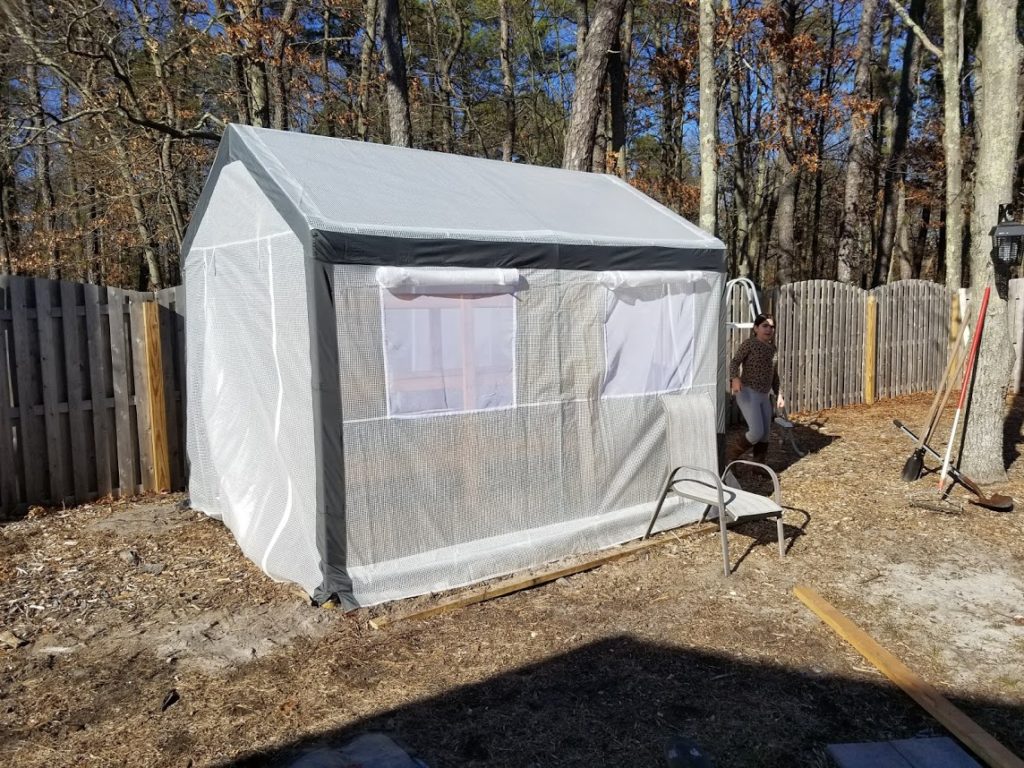 Pro tip! If you put yours up the same way we did, build the whole thing and put the cover on and make sure you can zip it closed BEFORE you backfill those holes the footings are in… or at least leave the three on one side very loose so you can move them if needed. We had to dig out the back three and shift them forward to get those zippers to close… that cover was TIGHT!
Sadly, I still don't have any seedlings going yet because it's March 21st and it's SNOWING out. We expect to get nearly a foot by tomorrow, so I will have an update with how the new greenhouse held up against some serious winter weather.