Today I dropped in with the kids to lend a hand at the community garden that's maintained by Toms River Moving Forward located on the corner of 3rd Avenue and Garfield in Toms River, NJ.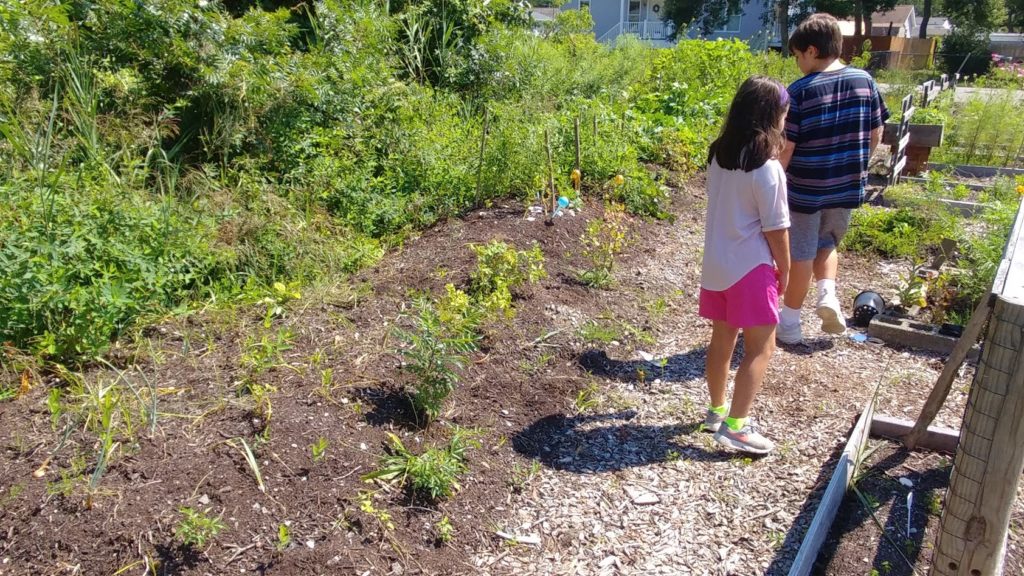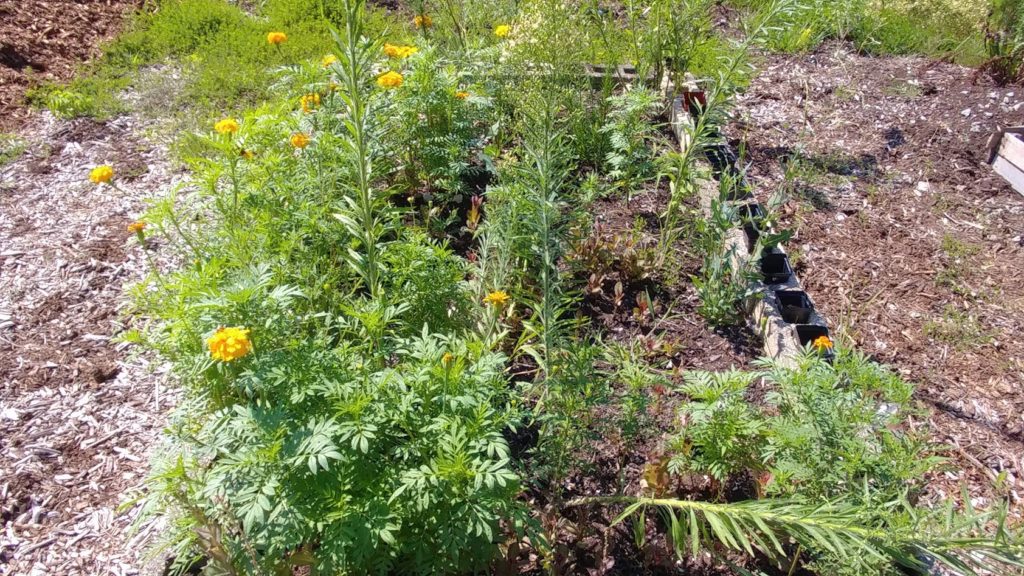 I got the scheduled work time wrong so we didn't end up working with them today, but Evan and V from TRMF came to meet us and show us around their allotment. What a fantastic space! They are lucky enough to have great neighbors on this corner who are supportive of the garden efforts and the local EMS/Firehouse right across the street has given them access to water.
Even in the high heat of late summer, when most gardens are over grown and hard to handle… the sunflowers greeted us with gently nodding heads and the cucuzza squash boasted proudly, showing off it's massive fruit and vibrant, healthy vines.
Evan and V tromped us through almost virgin territory to one side of the established plot, eagerly describing their plans to expand the area by developing a wild-like forest garden with whimsical alcoves and inviting trails for visitors and volunteers to enjoy.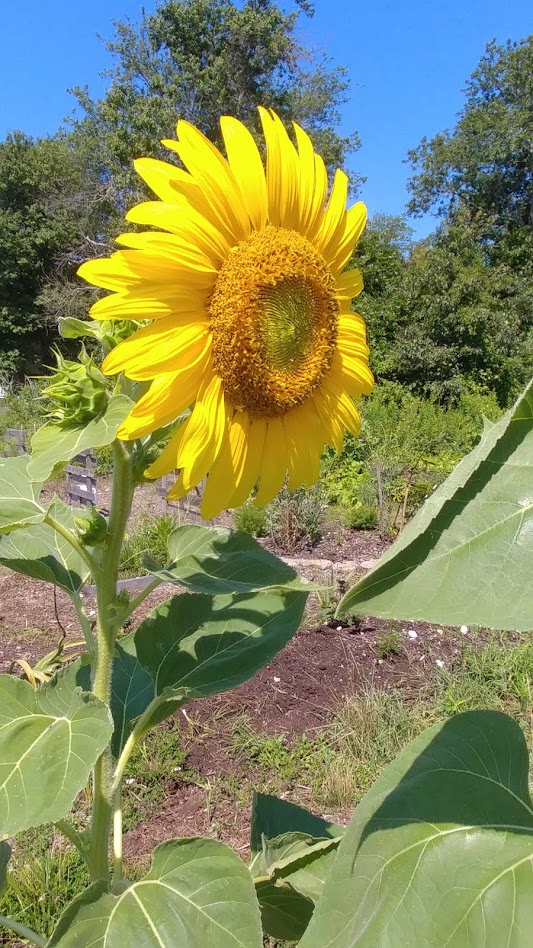 As we chatted about permaculture plants, hugelculture beds and nitrogen fixing trees, my heart was full and hopeful. I've found new friends who share my enthusiasm for growing food and healing the soil! I look forward to working with them to establish their vision in the garden. I encourage anyone who is local to Ocean County to take a close look at what this group is doing and either donate and/or participate if you can! On Facebook: HERE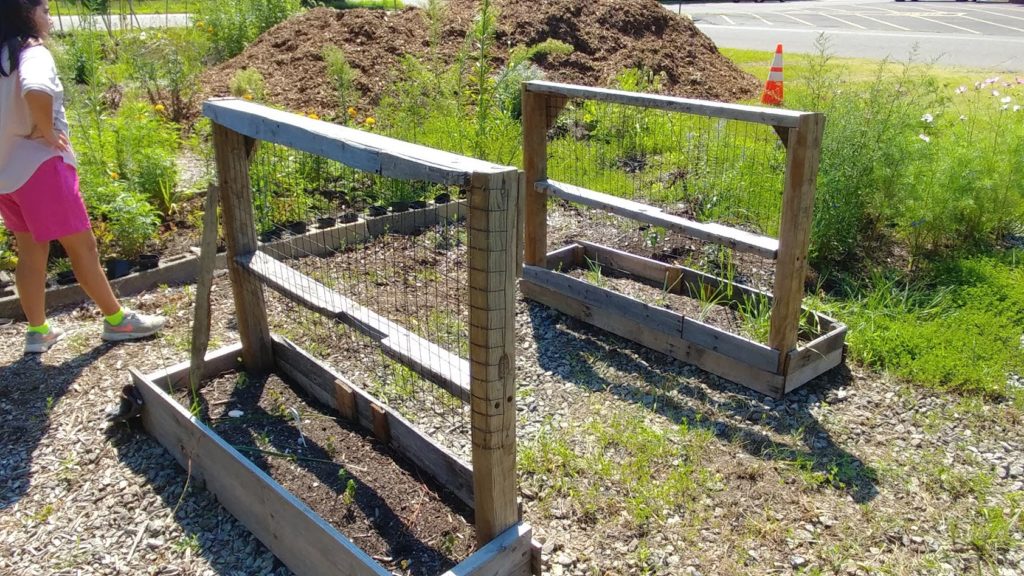 Back at home today, inspired by our meeting, I completed the mailbox garden I started last night.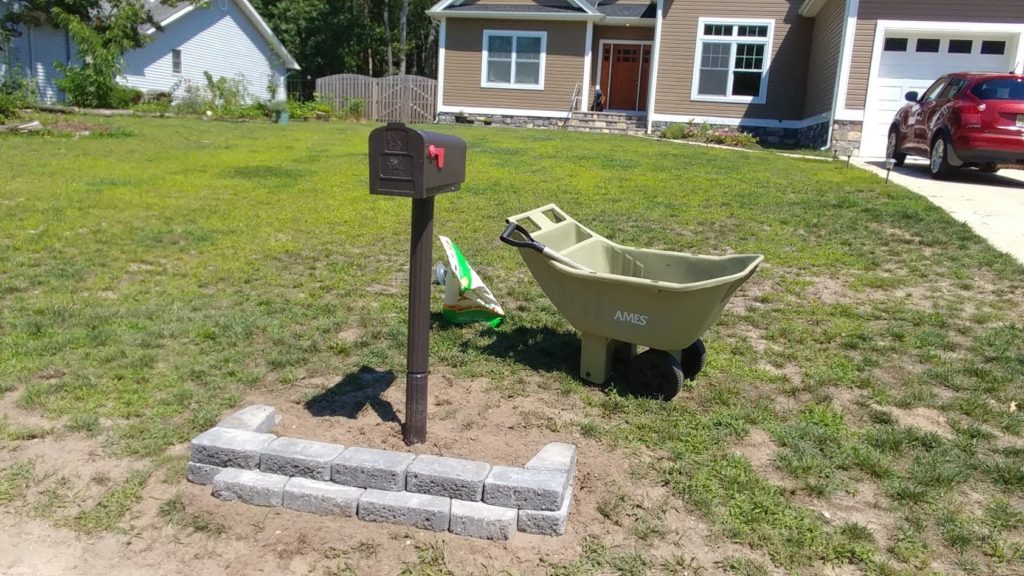 The bricks were scrap left over from a job from a contractor we know. I laid them out and leveled them first. Next, I dug up the grass from the area and added some organic fertilizer to the sand. Then I topped it with a couple of inches of compost from the municipal recycling center and installed a few plants I picked up at the garden center. I watered them in and topped it with a few inches of free mulch that also came from the town. The solar light is from the path, further up the driveway. I got a pack of those lights at BJ's Wholesale Club this summer and I love them. I need to get more if they still have them in stock.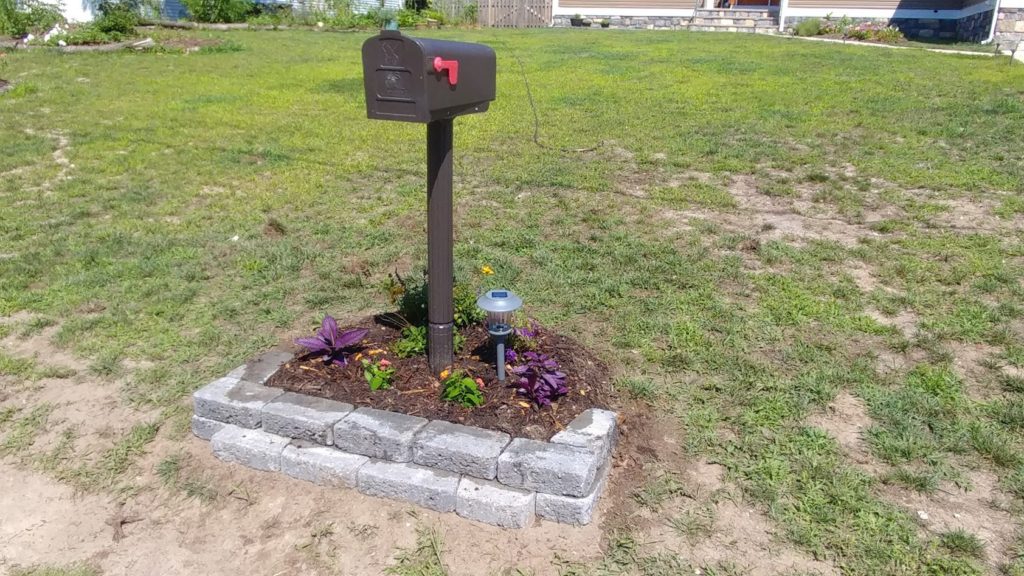 So, the plants were $25 and that's it! I think it's a big improvement and it makes me happy whenever I look at it.