It's been a mild winter in 2017 in New Jersey. February felt like it had more 60 degree days than it didn't. The loose, opening buds on my fruit trees are giving me some anxiety because the temperature has dropped to seasonably reasonable lows this week. But as the ground thaws and we get closer to changing the clocks again, I get restless to start seeing some action out in the yard. Since the plants are (mostly) still asleep, I make changes to get ready for the growth I'm looking forward to seeing out there.
Today is around 20 degrees outside, so Abbie and I planted some seeds in the house today. We started escarole, eggplant, chocolate cherry tomato, beefsteak tomato and a striped variety that my friend Alesha gave me a couple of years ago. We planted purple tomatillos and ground cherries as well as 3 kinds of pepper seeds and some swiss chard.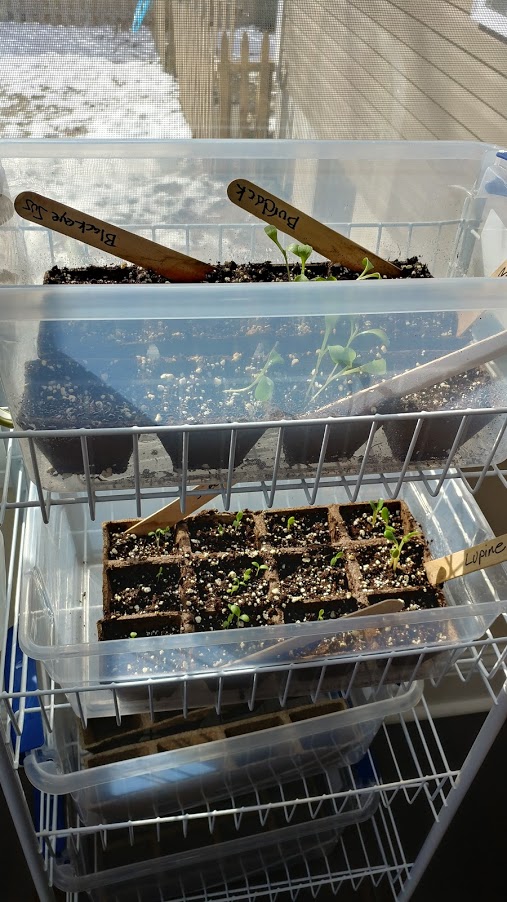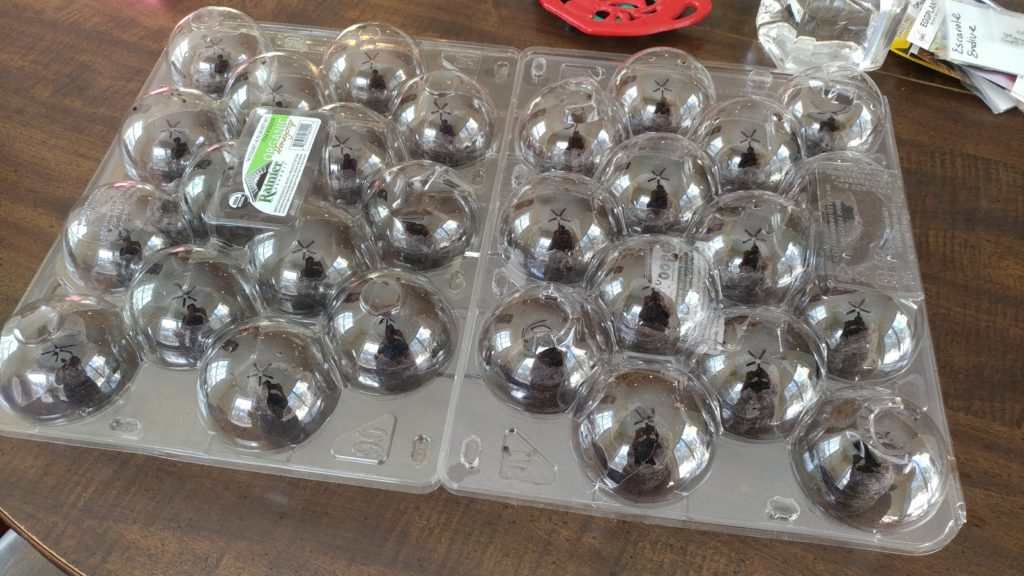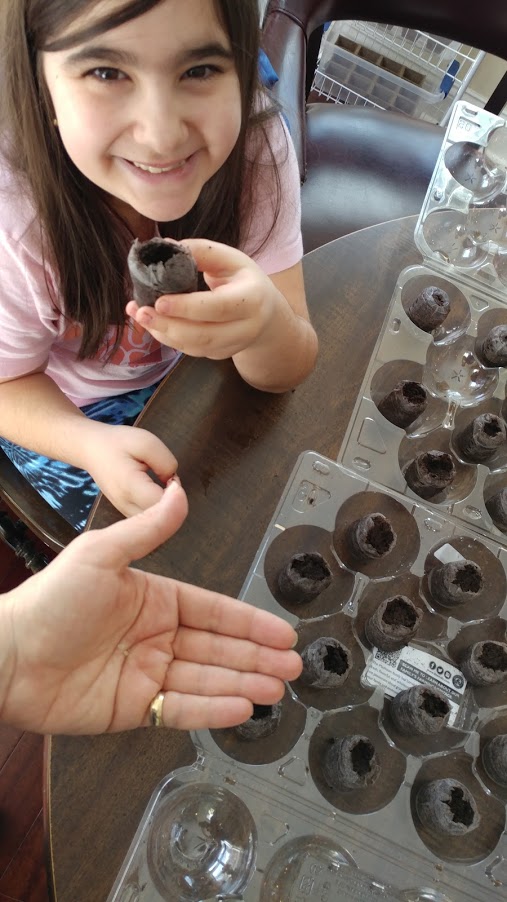 I put a few cloves of sprouting garlic in the garden this week, just to see what happens. I should have put them in in the fall if I was serious about garlic this year, but I missed my chance, so rather than throw the cloves in the compost, I just put them roots down a couple of inches deep around my herb garden on the south side of the house. Let's see what happens. Maybe I won't even pull them this year.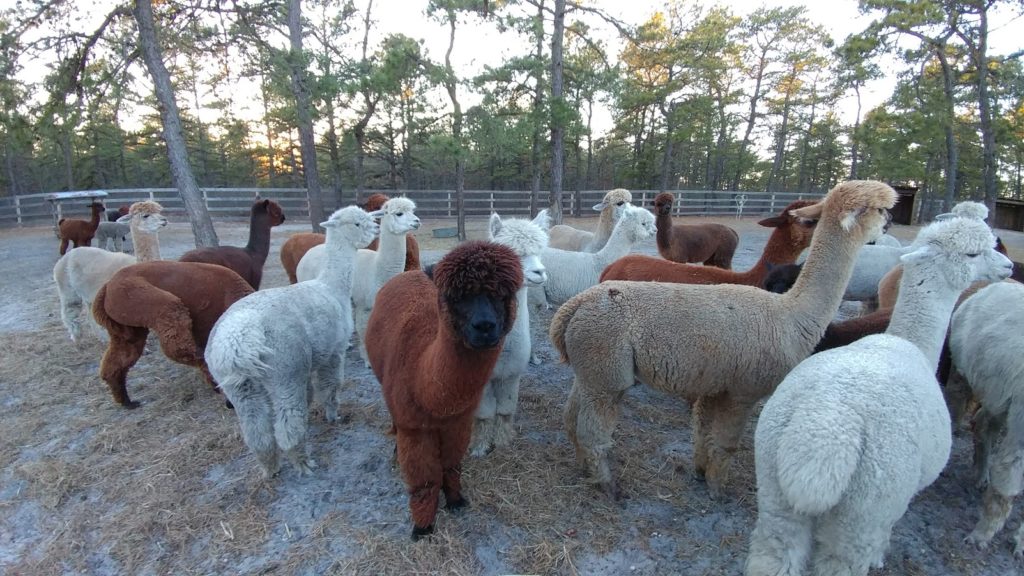 A couple of weeks ago, the owner of Out of Sight Alpacas farm posted a note offering alpaca manure as fertilizer for local gardeners. I contacted her and arranged to get some for my gardens. My cousin, kids and I hopped in my truck and were delighted to meet Kim and her husband, their awesome dog and their gorgeous herd (?) of alpaca girls. These friendly and beautiful animals were so fun to meet and now my kids want to work on an alpaca farm. Can't wait till spring to visit again and see when the babies are born!
I've spread a little more than half the load of straw and poop I picked up from the farm. It's surprisingly NOT stinky, and they told me I can put it directly on gardens without having to age it, without having to worry about burning the plants. This is GREAT and I think it's going to be the perfect addition to my sandy soil.
The new keyhole garden is complete and I'm gathering materials to fill it. This new garden is in a consistently sunny spot in the back yard against the fence, and I think it's high enough that our yellow lab won't bother with the plantings or the compost basket in the middle. I plan to use a trashcan lid to cover it anyway, so that will remove even more of the doggy temptation.