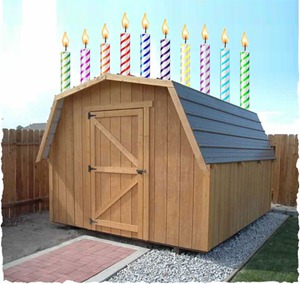 My 37th birthday is coming up on Sept. 7th. A few people have asked me what I'd like to get for my birthday. I don't usually have many ideas for this question. I'm blessed and lucky and generally don't want much of what I don't have or can't afford to get myself. I thought of something this year, but it's over the top.
It's huge and expensive.
It's a SHED!
I have no shed. My gardens are getting bigger. I've got lots of tools and bins and trellises and other stuff for garden maintenance. Winter is coming and I'll need to bring in my tools and wheelbarrow from out in the yard. I'm in trouble! haha!

This is what my garage looks like now (I cringe as I share this photo) AHHHH! Ok, this is out of control, but even when it's cleaned, it's still crammed with stuff.
If you were planning to get me a birthday gift, or even a card, it would be amazing if you would send me a buck over paypal instead! I would do a happy-shed-dance and definitely put it toward my birthday wish! Click the DONATE button to the left to get started.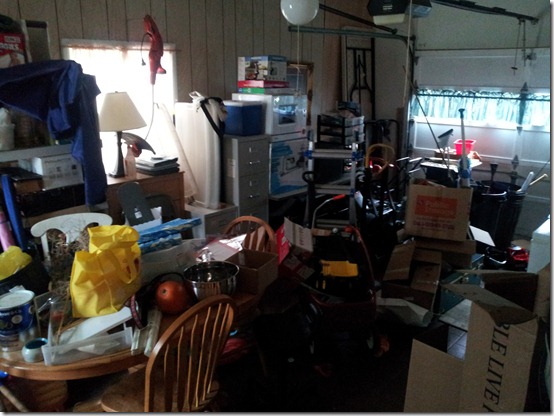 I'm not a girl who gets excited over a Coach bag or jewelry or shoes… but THIS would really blow my MIND! haha!
Thanks you everybody! Hey, it couldn't hurt to ask, right?