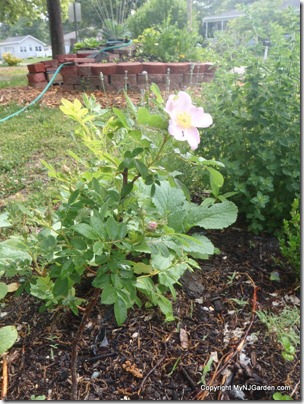 The Rugosa Rose has bloomed! My picture is a little washed out, but it's a light pink with just 5 petals. So pretty. There are a lot more buds on it, so I'm sure it will keep the show going for a while.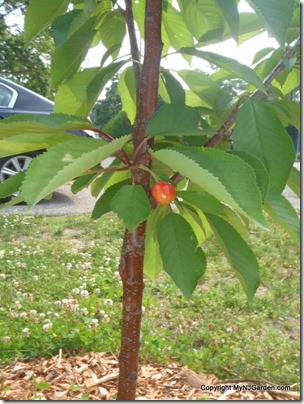 My first Lapin cherry is turning red! I've only got 2 cherries on the tree this season (haha), but this is only the second season it's been planted here so I'm not disappointed. I didn't even expect to get cherries this year.
Both the miracle BPF tomato plants have tomatoes on them already. I know I started the seeds early (indoors on Feb. 21) but wow, tomatoes on June 1st?! I wonder when they will turn red?!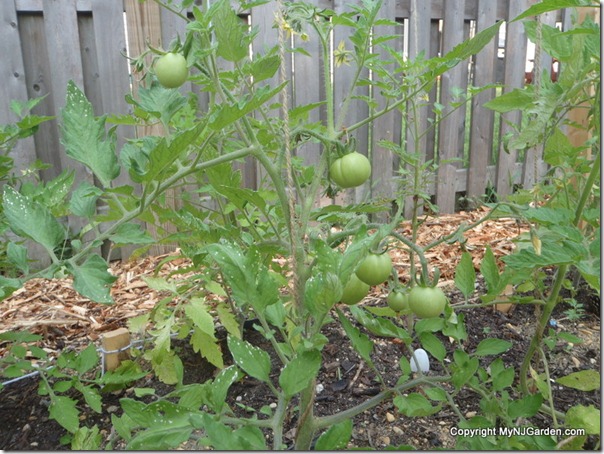 I will never ever plant in cardboard seed flats, cut the cells apart and plant the whole cell thinking the cardboard will break down in the ground.
My zucchini, squash and melon seedlings have been in the ground for weeks and they are choking in those stinkin little pots. Today I planted seeds of each plant right near it and we'll see which ones do better. Direct sowed, or started seedlings.
The ozark beauty strawberries are awesome! They are giving me so many berries! We can pick at least a pint every other day. I love them.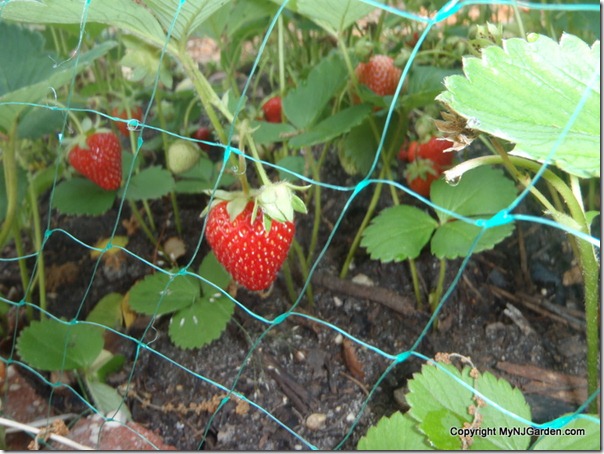 Something nasty is happening to my apple trees… what's going on here?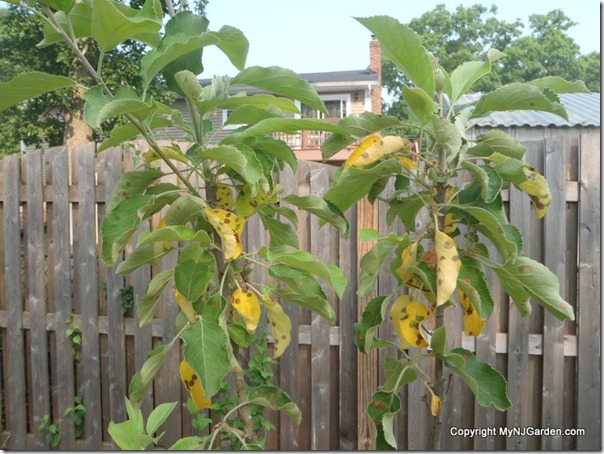 I watered everything this morning and now there are severe thunderstorm warnings for this afternoon and tonight. I need to go put the lawn mower away and tape up the door to the greenhouse.