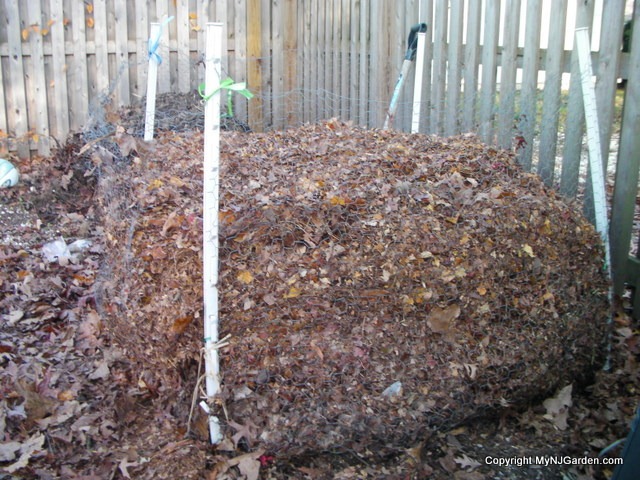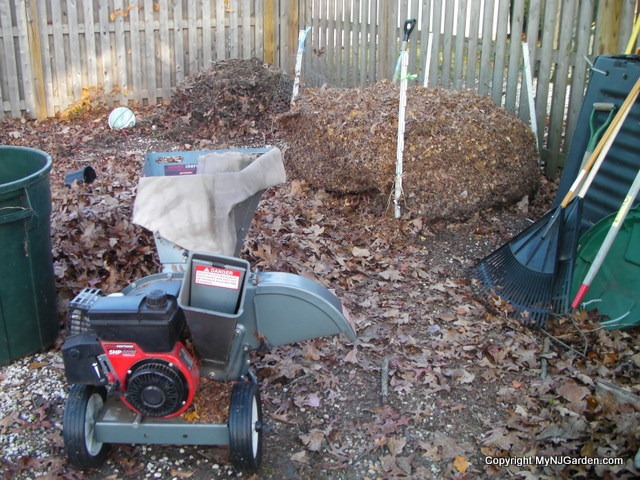 This year I get to use a wood chipper to shred my leaves! I'm almost done with the whole back yard – it's unbelievable how many garbage bags we had to use in the past to bag all of it and put all the leaves out to the curb. Now I'll be able to put ALL of that back into the ground to improve the soil. Compost really helps you connect with the environment and to understand our place in it, the damage humans are doing and how we can improve it. Really amazing.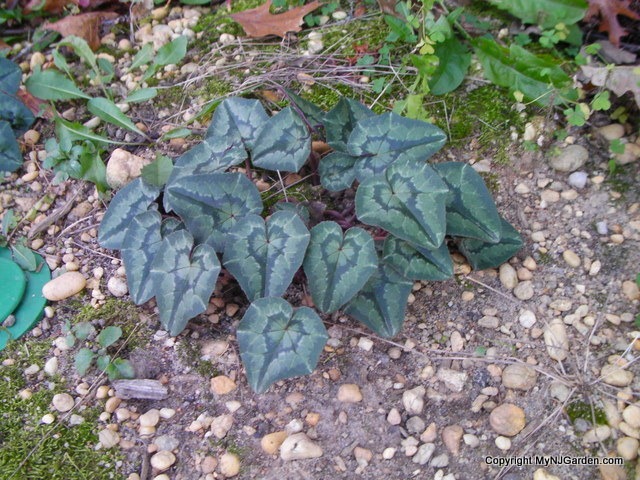 These guys are hardy cyclamen. The leaves are really beautiful, aren't they? It's a bulb that kind of looks like a flat beet. I wasn't sure if I planted it right side up or upside down when I first got them. Also, they took 2 years to come up. They like shady spots and this past spring, these leaves appeared. The leaves dies away completely and then tiny pink flowers showed up on delicate little 4" stems. Now that it's cool out, the flowers are gone and the leaves have come back. Such a cool little plant.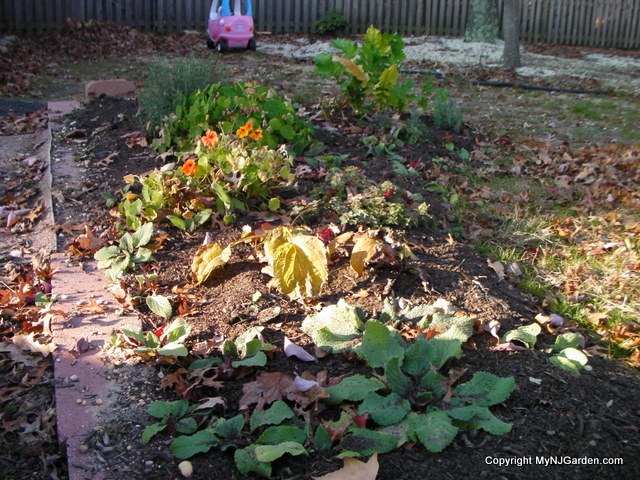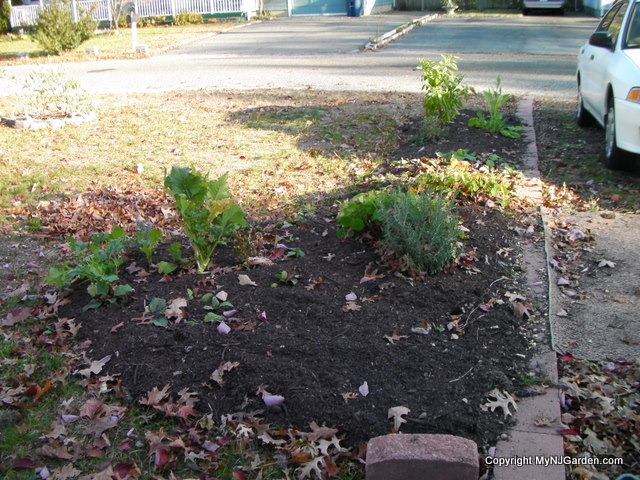 These are of the front yard garden, along side the driveway. The herbs are still hanging on… borage, rosemary, oregano and the nasturtiums are still blooming!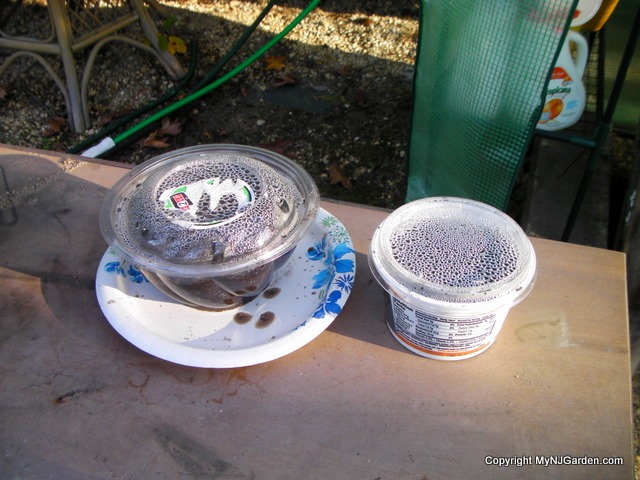 My first experiment with winter sowing seeds. Been checking out http://wintersown.org I'm probably starting too early, so I'll hold off on making more flats until after the holidays.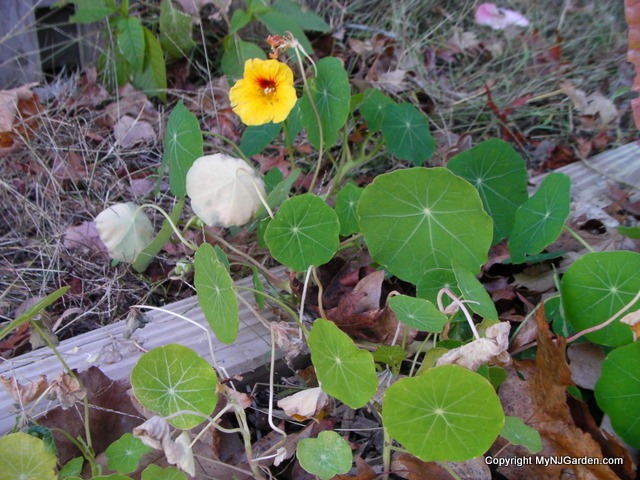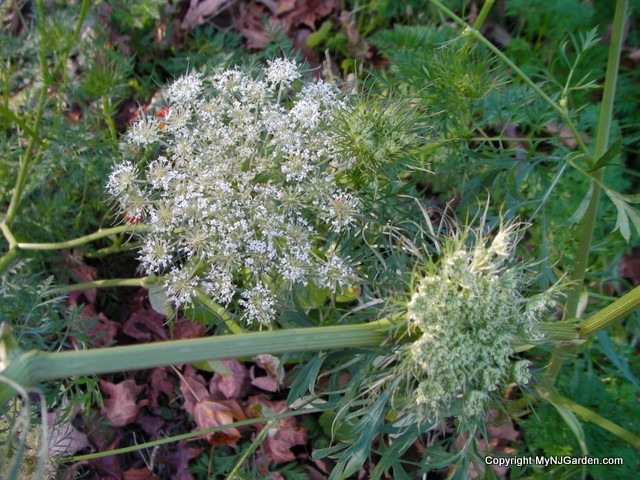 Aren't the carrot flowers pretty? I didn't think they would bloom unless you left them in the ground for two seasons, but these were planted this spring. They look like Queen Anne's Lace. I love them. I wonder if I'll be able to save the seeds? I'll give it a try.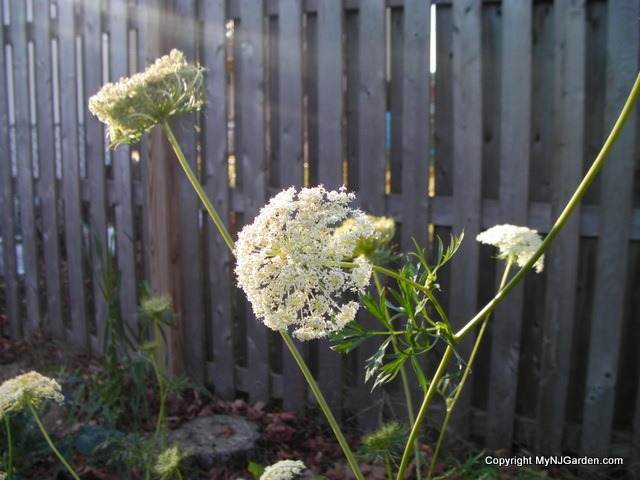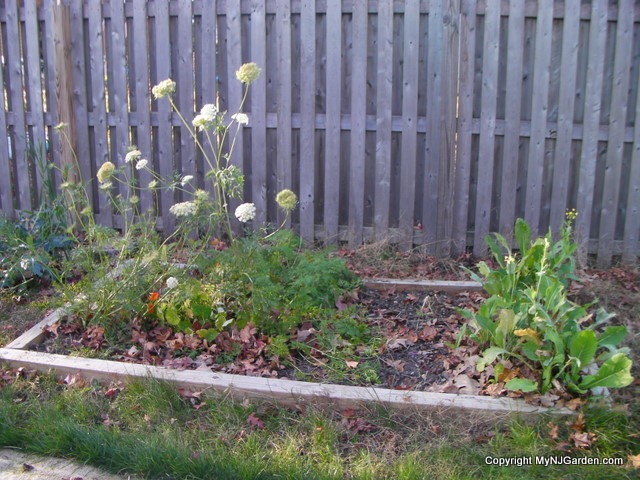 Bush beans used to be in that blank spot in the bed between the carrots and the spinach mustard.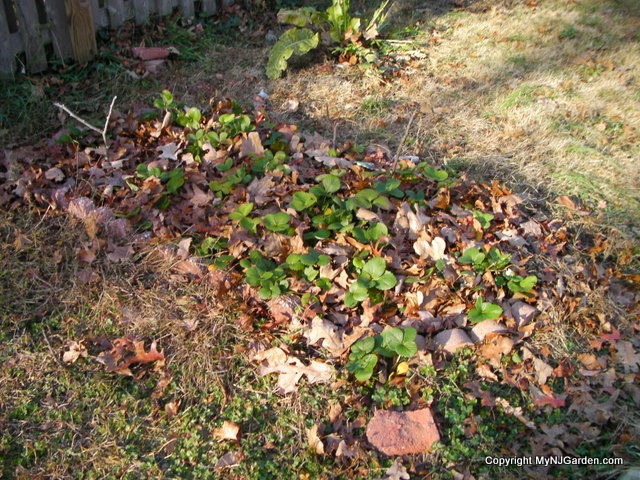 My strawberry patch! Some of the runners are trying to escape!

My Illini blackberry and the newly planted garlic. See how some of my flags are running? One of them ran completely, so I didn't even bother to take the picture. That one is mystery garlic. LOL. I figured I should take pictures of them now before they get any worse…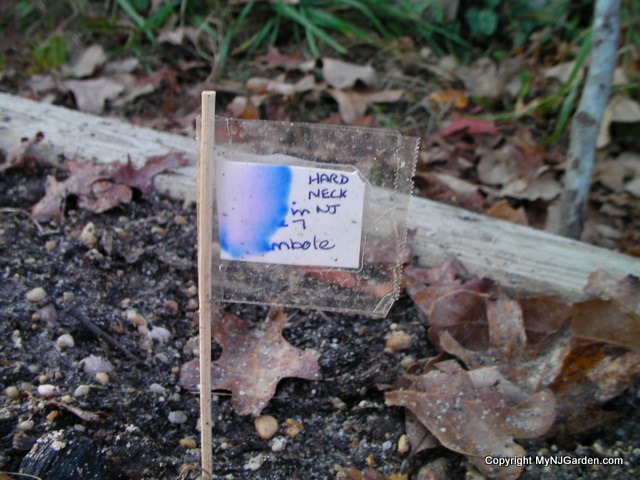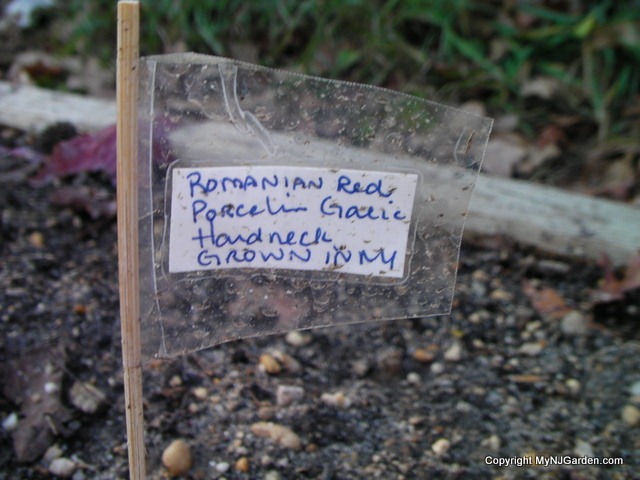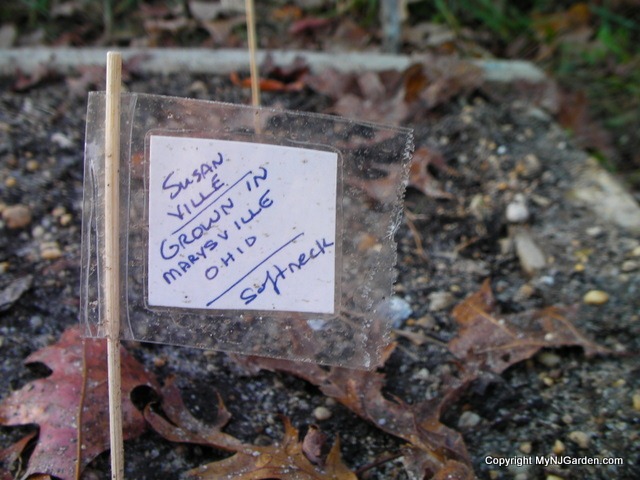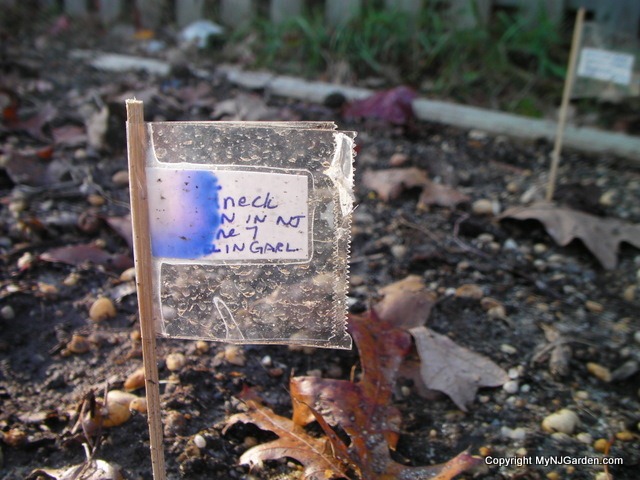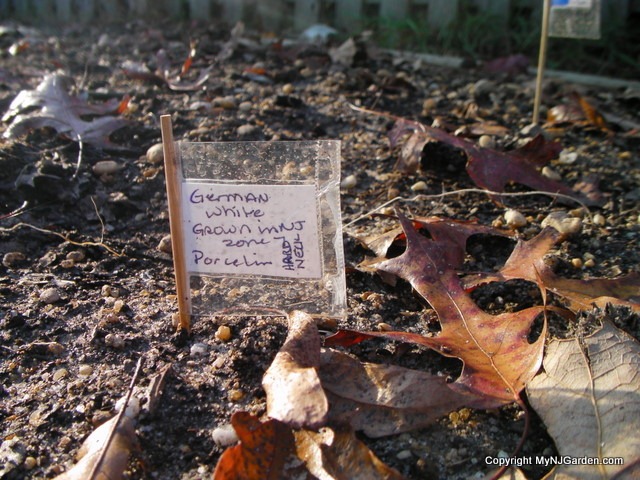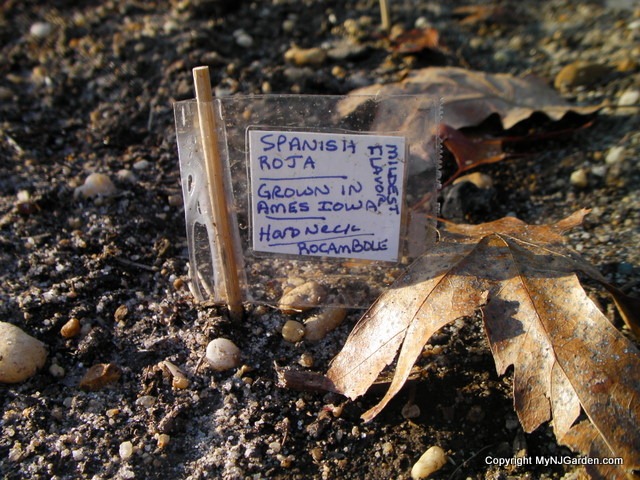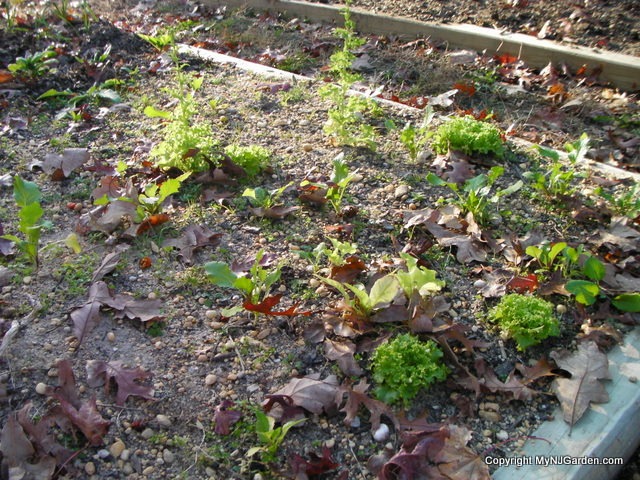 This is a lettuce mix I planted mid summer. I didn't take care of it much then, but they look happy in the cooler weather. I bet it would do even better if I used mulch.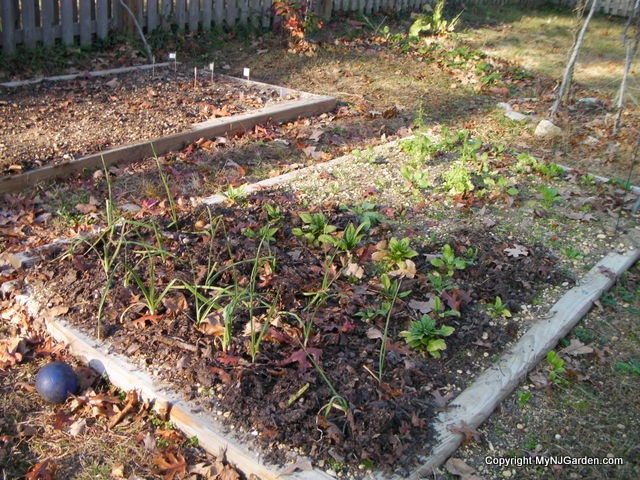 Garlic I planted a few weeks ago and some spinach. I just put some compost around these yesterday.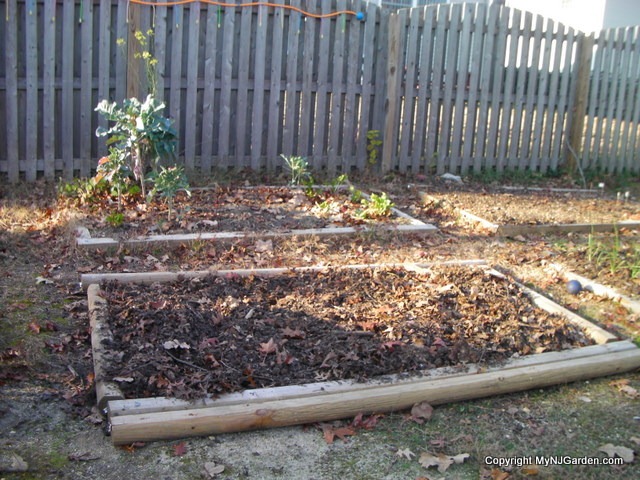 The new bed I boxed out, covered with compost. An extra railroad tie lays in front.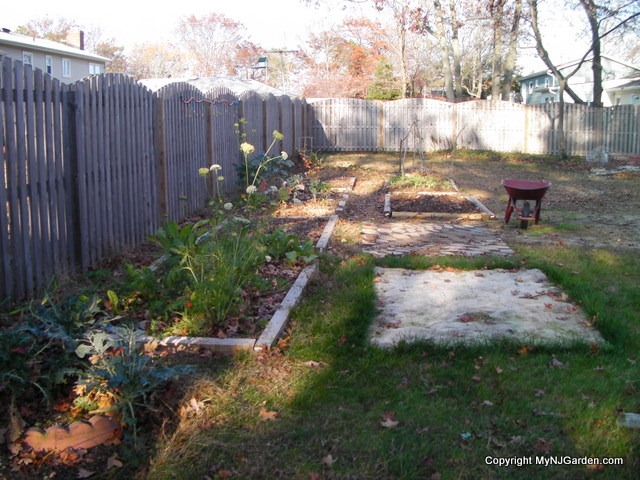 These are all the backyard beds. Carpets are covering the spaces on the right where 2 more new beds will be dug in by next spring. The carpets block the light and will kill the grass and weeds below.