The replacement zucchini plants are coming up (in the three empty spaces between the basil) and my basil is looking GREAT! Time for pesto, people!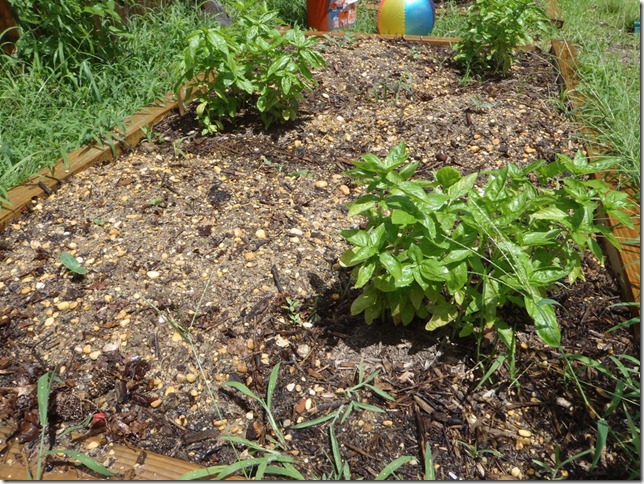 Broccoli is finally getting a head on it. I wonder if I'll be able to catch it when it gets big, but not too big, and before it flowers. I think I need video surveillance…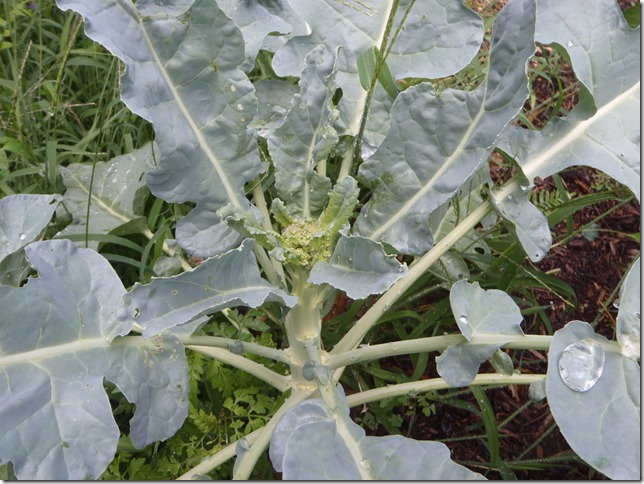 New pattypan squash seedlings down in front here and cleared the rest of the old squash to plant a lettuce mix today. This area is more suited to greens than squash anyway because it's in the shade until about 1:30pm every day.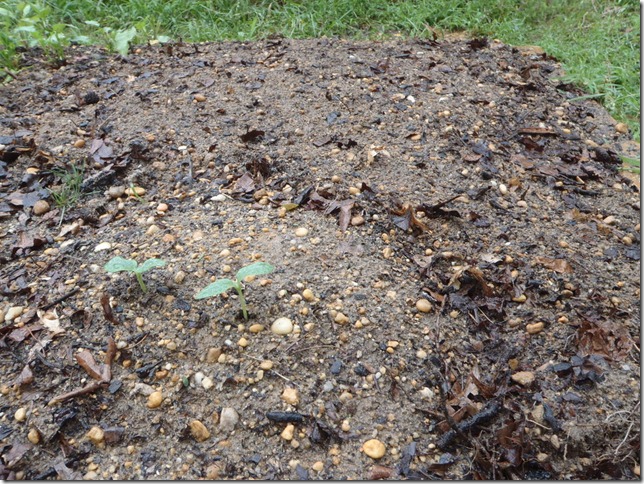 I've made my tomatoes happy by staking each plant and removing my strange string trellis I started the summer with. The stakes and ribbon couldn't support the weight and they were flopping around all over the place.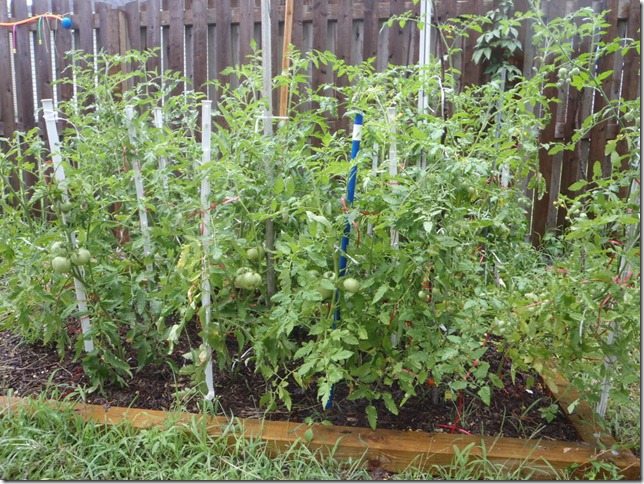 And here's my bucket o' potatoes. I have no idea what's happening under the dirt here, but I can't wait to dump it and find out. For those who've done this before? Do the plants look like they are doing well? I think they do, but I thought my garlic was doing ok too and that turned out to be a bust. 🙁