The asparagus is an exercise in patience on my part. From what I've been reading, I need to hold off on harvesting spears until the third season! I planted six "Mary Washington" crowns yesterday and now I just can't wait to see them peek up through the 2"covering of soil that's hiding them in the bottom of the hole. I'm only a little embarrassed to say that I took a picture of the hole – but I'm not posting it because, come on – it's just a hole. haha.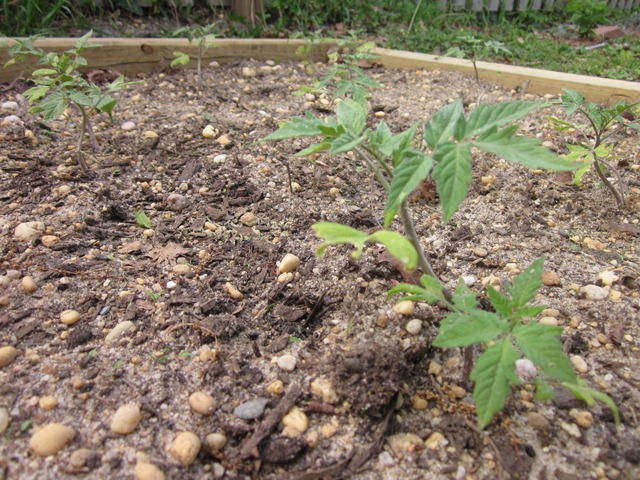 It's been hot out in NJ (80's I think) for the past couple of days and I think my pepper plants all look like they are in pretty good shape, but I'm a little concerned about the color of the leaves on my tomatoes. They look lighter toward the edges and darker toward the middle of the plant. I hope there is no lasting damage from the cold.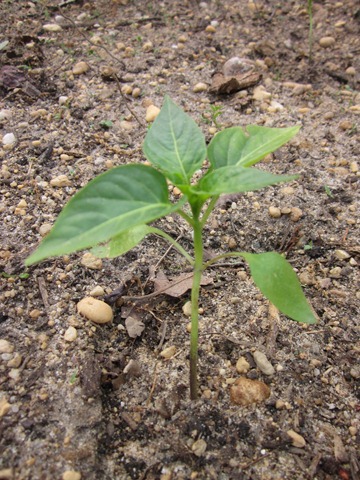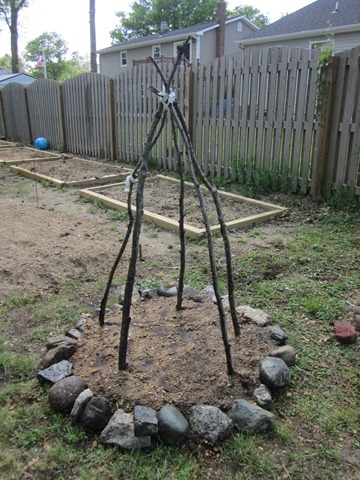 I saved a handful of branches over the winter when I bought myself a 15' pole pruner for my giant shade trees in the back yard. I wish I could afford to take down 2 or 3 of them so I could grow more veggies and fruit in the back – but I'm beginning to accept my plight and deciding on edible garden designs for my front yard. The branches were all about 6' – I had then intended to use them to stake tomatoes this season, but instead I built a tee pee trellis for my pole beans today. I lined the hole with rocks and I love the way it looks. Of course, I'm imagining it with green beans growing all over it. THIS would have been cool in the front yard, but there's always next year.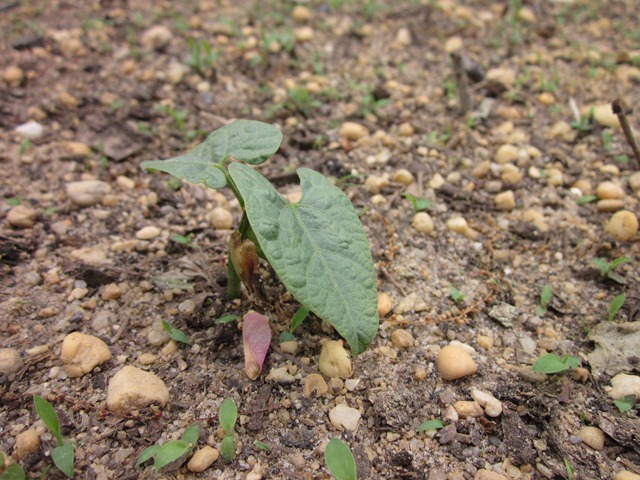 I've also got a pretty nice picture of a tiny lima bean plant that wants to join the party!