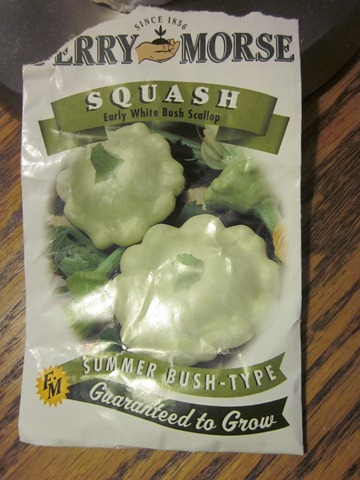 Change of plan! I intended for the whole 5th vegetable bed (E) to be Broccoli Raab, but while I was planting it today I decided that a 1/2 bed should be enough. 8' x 4', the size of a whole bed, is a LOT of Raab. 🙂 In the 2nd 1/2 of the bed I planted more spinach and then made a hilled row and planted 8 squash seeds along the top. Once they have sprouted and are doing well, I'll thin them down to 3 or 4 plants for the row.
I started digging the front border bed next to the driveway and I think it's going to literally take me until about the middle of the summer to get it all dug up. This ground is SO hard! I was using a pick ax and I only got about 2' x 2' dug down about 5" down before I decided I'd better plant my squash in the BACK yard if I ever want to taste them this year.
Now there's no rush, I've planted all the veggies I want to plant. Eventually I'll put herbs in the front when I'm done – but they like the heat so if I can't plant them till the summer, they should still be fine.
I'm turning the compost every day now. The sooner it breaks down the better. I'd like to spread some over the beds that are beginning to sprout because there are a TON of weeds coming up right along with the veggies. Everything is still small so at this point, I'm not quite sure what is weed and what isn't.